Gorgeous Sequim waterfront property is common.  After all, we are on a peninsula.  But if you're a buyer looking for Sequim waterfront property, you'll find very few homes and lots for sale right on the beach.  Here is one that is for sale, and from the main floor, which is on the second level, the water view is a stunning 3D sensation.
Sequim Waterfront Property and Beachfront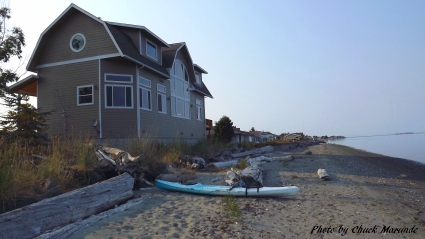 Sequim Waterfront Property Sunsets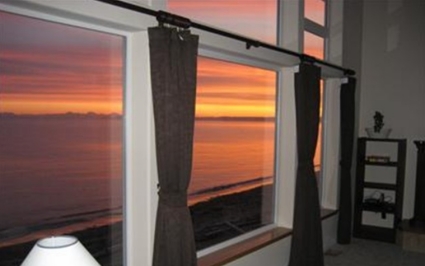 Sequim Waterfront Property With 26′ Ceiling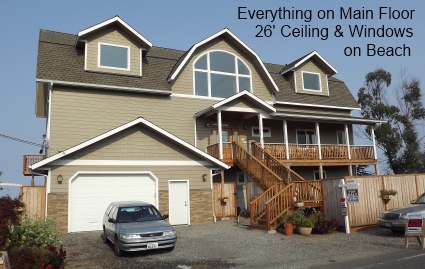 This Sequim waterfront property is rare and will only be available for a short time because of the owner's plans.  It was built in 2008.  It looks like a three story home, but really there is one main floor on the second level, and the main floor has tall windows extending to 26 foot ceilings, which gives you one of the most incredible closeup views of the Strait of Juan de Fuca with Mount Baker and the San Juans in the distance.  The first level is a full unfinished basement, which you can use for storage or complete later.  At $478,950 this is a bargain you won't see in the years to come.  They don't make Sequim waterfront property any more, and retirees from all over the country are snapping it up.
See the full listing photos and details on this home at Sequim Waterfront Home for Sale.  For an exclusive showing call Chuck Marunde at 360-775-5424.  These photos fall so far short of the feeling you get when you're standing at the windows or on the beach of this Sequim waterfront property.
Last Updated on October 25, 2012 by Chuck Marunde