This stunning Sequim waterview home for sale is now on the market for the new year.  This home has the finest feature rich kitchen in all of Sequim.  I'll write more about the kitchen in a later article, but for now, you can enjoy the photos and a little about the home from the MLS listing.  Click on this photo below, and you'll be taken directly to the full listing of what I believe is the finest luxury Sequim waterview home for sale at the beginning of this new year.
Sequim Waterview Home for Sale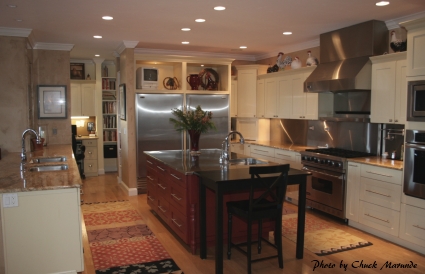 Sequim Waterview Home
This Sequim waterview home was designed and built for comfort with the features of the ultimate home. The kitchen is not just the most beautiful kitchen in Sequim–it is also feature rich with conveniences. The site plan and house take advantage of one of the most extraordinary water views of Sequim Bay and the Strait of Juan de Fuca with Mount Baker on the horizon.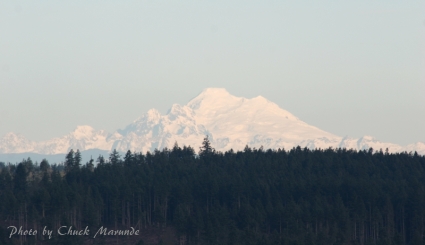 Sequim Waterview and Mountain View
I took this photo while standing on the deck of the house, but you know how hard it is to capture a distant mountain view in a photograph, so I used my zoom lense to get Mount Baker to show up in this photo so you could get an idea of what is on the horizon.
For a viewing of this Sequim waterview custom home in a gated neighborhood overlooking Sequim Bay, email or call for an appointment.  See the listing at Sequim Waterview.

Last Updated on December 31, 2011 by Chuck Marunde