Today is December 16th, and I'm showing homes in Sequim. It's 8:00 in the morning, and the temperature in Sequim is about 50 degrees. This is what a winter day feels like in Sequim. Not bad, and for buyers out looking at homes, it's another day in Paradise. I'll be driving my buyer around to look at half a dozen homes today, and it's going to be a lot of fun. It always is, and we shall see if this buyer finds their ideal retirement home. Some homes in Sequim come with a nice shop building like the one in this photo.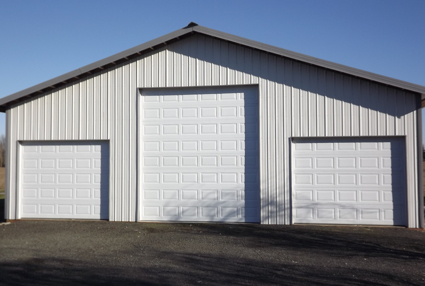 Homes in Sequim MLS
It's not easy to find the right property with a shop like this. I recommend using the number one Sequim MLS site to search for and filter properties. You'll find the advanced search page at Homes in Sequim. This search page is perfect for searching the entire MLS in Sequim and Port Angeles. The data on this site is 100% accurate, because all the data comes directly from the source data, which is actual listings from all the local Realtors. This site is far more accurate than Zillow or Trulia, and when you are shopping for a home, you want to be sure you are looking at accurate data on all Sequim homes.
Homes in Sequim
Summer, spring, fall, or winter is a good time to look at homes in Sequim. Buyers are coming throughout the year, even in December. Come and see Sequim and Port Angeles and have fun looking at homes in Sequim. 
Last Updated on September 22, 2019 by Chuck Marunde