Building homes in the Sequim area is making a come back! During these last nine years of recession, builders quit building homes almost entirely. That's because the prices of existing homes went down roughly 30% below the cost of buying land and building a home. As long as buyers could find an existing home that would meet their needs, it made no financial sense to spend 30% more building a home. But the winds have been changing, and some retirees moving to Sequim are building homes again.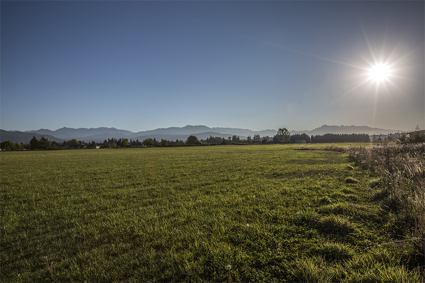 Building Homes: The Housing Inventory
There are two main reasons some buyers are buying land and building homes again. The first reason is that the inventory of three bedroom, two bath homes on one level has been shrinking over the years, and it is harder now for many buyers to find the ideal home. The ideal home may not exist in the housing inventory. That is pushing some buyers to build homes. [The land in this photo is available and can be seen at Sequim Land.]
Building Homes and Building Costs
The second reason some are building homes is that the difference in the cost of building and the cost of buying a similar existing home has been shrinking. The price of building a home has not changed much at all during this recession, but the cost of existing homes went down and is now on the rebound. That makes building a home more attractive, although if you can find an existing home you love, it will still be substantially cheaper than building the same home.
In conclusion, with the existing home inventory shrinking and prices increasing, some retirees moving to Sequim are building homes again.
Last Updated on September 2, 2019 by Chuck Marunde