A walk through is an opportunity for a buyer to walk through their brand new home just prior to closing so they can do a final check to see if their home builder completed construction of the home according to their contract and the architectural plans. I wanted to write about the walk through because too many buyers and buyer's agents are confusing the walk through with the normal contingencies of buying an existing home.
The Walk Through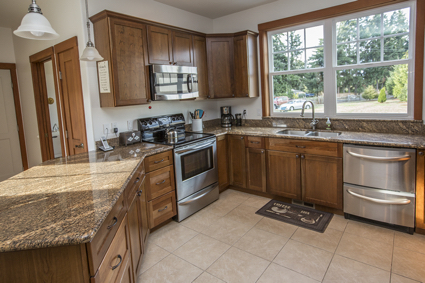 The phrase "walk through" only applies to brand new construction, not existing home sales. That means there is no such thing as a walk through if you are buying an existing home. When the phrase is used by a real estate agent representing a buyer, it creates confusion for a seller who is wondering what the heck a walk through is for an existing home. Let's look at what a buyer is really thinking about.
Walk Through for a Buyer
There is no "walk through" language in the purchase and sale agreement, nor is there any walk through language in any addendum. Those contracts do provide a buyer with the right to do some due diligence. For example, there is a Home Inspection Addendum, and that is the buyer's opportunity to have the home examined to see if there are serious problems that need to be addressed. There is a Septic Inspection Addendum, which similarly gives the buyer the right to approve or disapprove the septic report. There is also a Well Inspection Addendum, and again a buyer can require repair work or terminate the transaction based on the well report.
A buyer has other options, depending on the addendums attached, such as the right to do a feasibility study, a neighborhood study, a title report review, and so on. Once the buyer complies with his contract options, the contract he had drafted, and after the buyer has used his contract options, he then either terminates the transaction under the contract terms, or he moves forward to closing.
That means there is no walk through. There's no such thing for an existing home. But if you have a brand new home built, you are entitled to a walk through prior to closing. Now that you know as a buyer that "walk through" is the wrong legal phrase when you buy an existing home, tell your buyer's agent. Unless, of course, you hire me to be your buyer's agent. Wait, that's a great idea, don't you think?
Last Updated on September 6, 2019 by Chuck Marunde