This Sequim home builder is building gorgeous custom homes in the Sequim area, and he has been for decades. The company is Legacy Homes, and the builder is Steve Lamb. Steve's clients call him a master builder, and one of my clients called him an artist after he created their master piece. If you're looking for a Sequim home builder, I encourage you to call Steve. He is in high demand as you might expect, but isn't it true that everyone who is the best in their profession, and it's true of this Sequim Home Builder.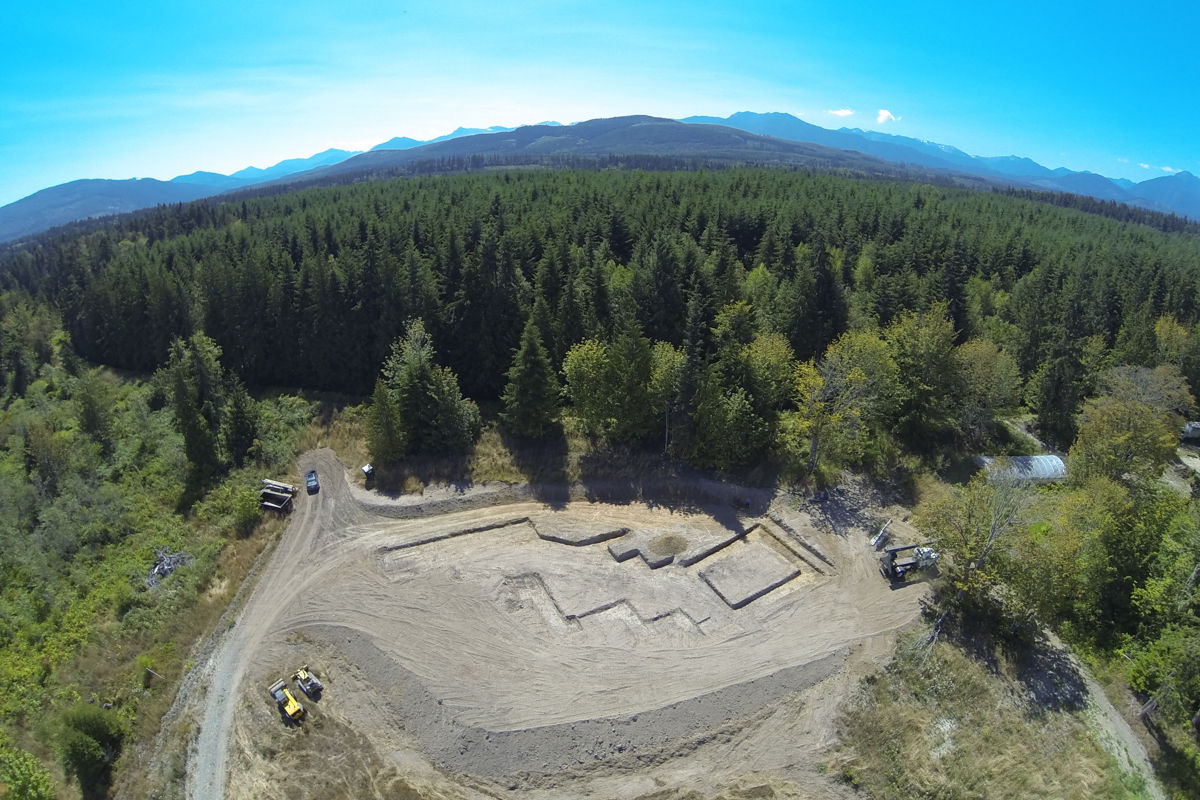 Sequim Home Builder – Building Quality Custom Homes
I took this aerial photo of one of Steve's newest projects. As you can see, the site is being prepared for a foundation, and in the background to the south are the Olympic Mountains. To the north, which would be looking directly behind this camera which is 100 feet in the air, is a view of the Strait of Juan de Fuca. When this Sequim home builder is done with this project, the views from this home will be stunning.
I can't wait to see this home when it is completed. I'm thinking about taking photos during the construction, like time lapse photos and putting them together in a video. Wouldn't that be fun to see?
Sequim Home Builder
One of the reasons I wanted to share this article about this Sequim home builder is because the quality of his homes and attention to detail that he gives every home are extraordinary and second to none. How do I know? I've seen a lot of new homes over the years, and I've been trained by several builders. And during the 20 years I practiced real estate law, I saw the problems that many clients had with builders. So when a builder builds a gorgeous custom home to perfection, and when his clients are so happy, they are giddy, and when he does it over and over again, I know we have a master builder.
If you would like to check out Steve Lamb's website, you'll find it at Legacy Homes. I do not hesitate to recommend this Sequim home builder.
Last Updated on September 6, 2019 by Chuck Marunde