Daniel Binswanger is a real estate broker with iRealty Virtual Brokers, but since I work with him nearly every day, I thought I would share my answer to the question, "Who is Daniel Binswanger?"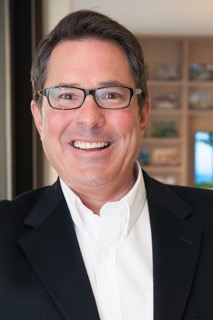 I've known Daniel Binswanger for many years since he and his family moved to Sequim, and one of the very first things he and I had in common was his positive outlook on life, his faith, and his personal honesty and integrity. For me integrity is everything, and we're living in a world where integrity is not exactly a priority in politics and business 
Daniel has integrity, and that's why he is working with my brokerage.
But there's more to the story. I have worked with many agents over the years, and I've had other agents working for me, and I thought at one point that I would just prefer working alone. I'm not much for babysitting agents who need constant attention, and from a brokerage perspective, it doesn't make a lot of sense to have an agent taking up real estate space in an office if they can't generate business and close transactions while building positive long-term relationships with clients.
Daniel Binswanger a True Professional
Daniel Binswanger does all of these things exceedingly well. I've not seen many agents who could build such a positive and transparent relationship with clients so quickly as Daniel can. He has a gift for connecting with people. But there is much more to Daniel that I appreciate. 
I am impressed with someone who has been successful in business, and Daniel Binswanger was very successful with his huge California business. He's accomplished what few men have accomplished in a lifetime, so that kind of business savvy impresses me, especially because he operates with integrity and is very generous with everyone.
Daniel has an incredible wife and his children are incredible, too. That doesn't happen by happenstance. He is loved by a lot of people, and he has a lot of people who count Daniel as a "best friend." That doesn't happen out of luck either.
Daniel Binswanger in Real Estate
I enjoy working with Daniel on real estate listings, because we work so well together. I have some skills I bring to the table (ex-lawyer, Realtor for decades, author and Internet geek), and he has skills he brings to the table (marketing and sales, business development, and people skills), and between us, I honestly believe with great conviction that no team can do a better job selling a home. We have all the professional digital SLR equipment, a 9-lens three dimensional virtual tour camera with online interactive functionality (the only one here), an aerial video drone (and we have the only FAA registered drone pilot among Realtors here), and we have the largest online marketing system with staff pros who know how to reach buyers. Frankly, between us, we also have more real estate knowledge and experience.
Daniel Binswanger is a critical member of this team, and I'm very glad he is on board. You can email him at Daniel Binswanger. [danieljbinswanger@gmail.com]
Last Updated on May 31, 2018 by Chuck Marunde