If you are in the market to buy a home in Sequim, Washington (or Port Angeles), I've put together a buyer's checklist that will help you do research, and, of course, all of these tools are absolutely free.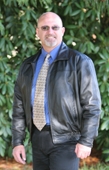 1.  Search Sequim Real Estate for Sale and the entire MLS in Sequim and Port Angeles.  You've got to have access to 100% of all the home listings in the local MLS (multiple listing service), and not all websites will give you all of the listings.  This website will.  Not only that, I've programmed this site to also allow you to search both MLSs (the Olympic Listing Service and the Northwest MLS) from the same page.  And you'll find an advanced search feature so you can plug in your specific parameters for the home you want, and there's a convenient map feature that shows all the results of your search on a Google map with the location of each house.  You can also sign up to receive email notifications of new homes that come on the market that specifically fit your search.  For your convenience I produced a Sequim MLS video to show you how to maximize your use of this MLS search site.
2.  Get an instant online Sequim Relocation Package or Port Angeles Relocation Package with all the information you initially want about the area, links to key information and other resources for your immediate review.  Gathering reliable information is a good way to be sure you want to move to Sequim or Port Angeles.
3.  Sequim Real Estate News is the largest local online real estate blog with hundreds of articles on local real estate issues, prices, market data and charts, free tools for you to find your home, audios and videos, and Q&A all written by local real estate attorney (ret.) and real estate broker Chuck Marunde, J.D.  Have questions about a niche real estate issue?  There probably is an article already written about that issue answering your question.  You'll find an index of topic categories and you can search the entire blog with a word or phrase.
4.  If you plan to build your retirement home, you'll want to see the premier local custom home builder's website at Sequim Custom Home Builder.  You can view home plans, photos of homes he has built, and you can email him questions about the cost per square foot of your custom home.  And the number one custom home builder blog with articles and videos is Sequim Home Builder Blog.
5.  Interested in the foreclosure market?  I've put together a series of articles and videos on Sequim foreclosures and Port Angeles foreclosures.
6.  Traps for the Unwary is a series of audio recordings that will help you avoid the 15 most common pitfalls for buyers from outside our area.  You know the old cliche, "It's what you don't know . . ."  Half of being successful is avoiding major mistakes.  You'll also find another site that focuses on Sequim real estate law and Port Angeles real estate law, addressing common issues in Clallam County.
7.  Watch Sequim Real Estate Videos and Port Angeles Real Estate Videos on local real estate topics.
8.  If you are traveling or like to use an iPod or an iPod Touch, you can also search the entire MLS in Sequim and Port Angeles by downloading my free iTunes app, which you can find by going to the iTunes store and searching for "Sequim" without the quotes.  You'll find me, Sequim and Port Angeles Real Estate.  Install the app and begin your search for homes.  And you can also read the Sequim Real Estate Blog from your mobile device.  Isn't technology amazing?
9. If you have specific questions about a real estate issue in Sequim or Port Angeles, you can email Chuck Marunde, and usually you'll receive a response back fairly quickly.  Having been a real estate attorney for 20 years, Chuck now enjoys giving everything he learned away to his clients absolutely free of charge.  As a broker who raised his own family here, Chuck knows the real estate market intimately.  If you have a question or questions, and you prefer to talk on a telephone, simply call Chuck at 360-775-5424 anytime.
I hope you find these tools helpful.  I'm here to serve you and help you gather all the information you need to make wise decisions for your move to Sequim or Port Angeles.  Sincerely, Chuck Marunde.
Last Updated on September 2, 2019 by Chuck Marunde