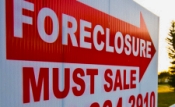 Right now buying a home in foreclosure in either Sequim or Port Angeles appeals to people who are in the market to buy a home anyway, and it appeals to cash rich investors.
Want to know where the best possible deal right now is in the foreclosure market?   I'll tell you, but you might not be able to afford it. If you can, you can make some serious money here.
The largest percentage of buyers shop in the mid price range, $250,000 to $375,000.   This is where most families shop, because it is what they can afford.   There are some bargains in distress or bank foreclosure in this range right now, but they are not super bargains.   You might shave $15,000 to $30,000 off the fair market value in this price range.   That's good, and if you're in the market to buy anyway, it is a bargain and definitely you are buying in a buyer's market.
But if you can afford to purchase in the upper price range, for example above $500,000, you can pick up an instant $100,000 in a few cases.   Why?   Because when you get in this upper price range, you reduce the number of folks with cash who can actually buy.   In this upper range the percentage of buyers narrows to perhaps less than 10% of all buyers.   When you get to $700,000 and above, you only compete with 2% of all buyers in this area.
As I like to say when it comes to a down real estate market, cash is king.
If you are in the upper price range as a serious buyer, email me or call me.   With 30 years in real estate, 20 in real estate law, and a lot of experience in foreclosures, short sales, and negotitating, I promise that you will be very pleased with my representation.   You'll get the home of your dreams for a huge discount, and if you are an investor, you'll be happy to shave a $100 grand off your initial investment.
Email:   chuckmarunde@gmail.com
Cell:       350-775-5424
Chuck Marunde, J.D.
Realtor/Broker/Owner
Sequim & Port Angeles Real Estate, LLC
618 South Peabody St., Suite I
Port Angeles, Washington   98382
Last Updated on August 17, 2008 by Chuck Marunde