A double Sequim townhome just came on the market. What we have is two beautiful custom built high quality homes with a common wall perfect for a couple moving to Sequim with family members or friends who want to live close by or adjacent. This could also be home plus an investment for a classy rental.
The floor plans and the quality of materials are almost identical in these two units. I would also add that the floor plan is at the top of the Bell Curve for what many are looking for when they move to Sequim. This is what so many want, but have not been able to find in the Sequim area.
Each home is 2,204 square feet, all on one level, 2 bedrooms plus a den, and 2 and 1/2 bathrooms. Of course it's an open floor plan with a modern kitchen, a huge island, and the highest quality countertops and cabinets as you can see in the photos. There's also a link to a 3 dimensional interactive virtual tour, which is fantastic.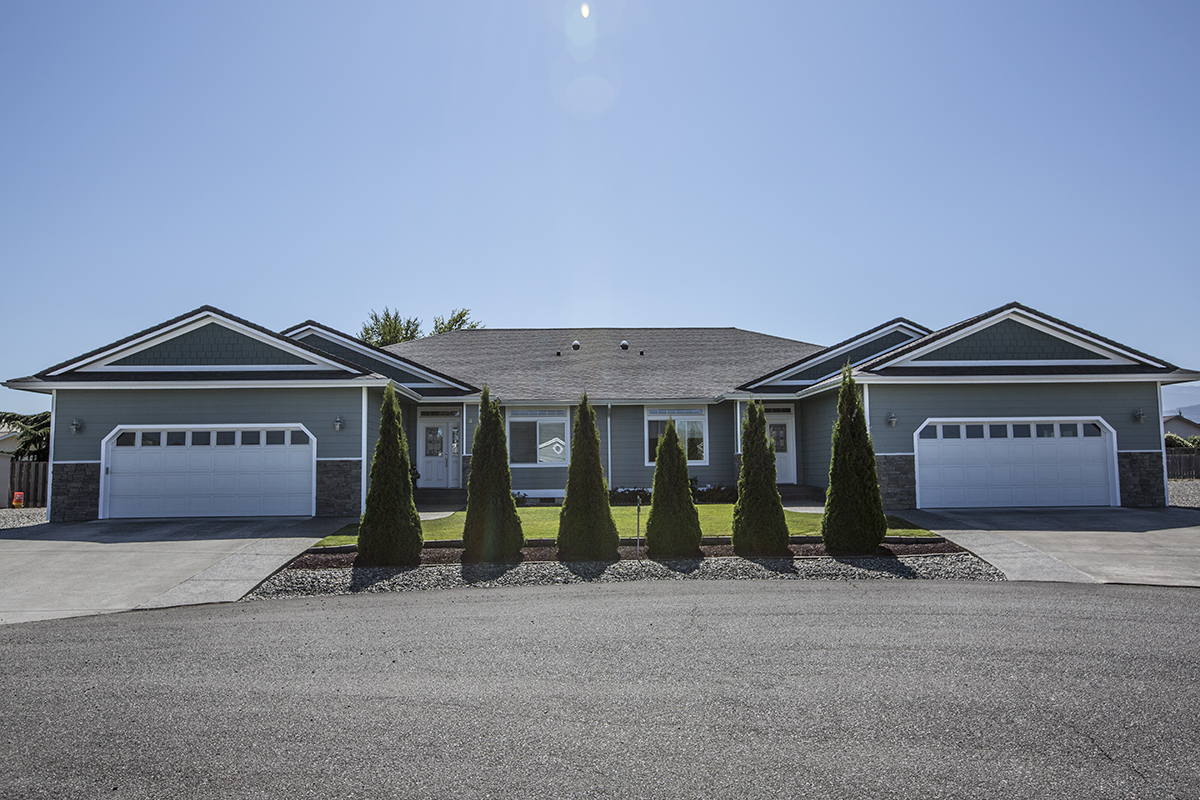 As you can see in the photo, there are large attached garages for each unit, and there is also outdoor RV parking with a sewer connection. The back yards are fenced separately, and all low maintenance. This is a very peaceful and quiet neighborhood, but it is also only about a 5 minute drive to downtown Sequim.
For more information, to see photos, and to walk through one of the townhomes on your computer with an interactive virtual tour, you will want to go to Sequim Townhome.
Update: This property is no longer available.
Last Updated on January 6, 2021 by Chuck Marunde