Sequim homes are selling fast as are Port Angeles homes.  As I pointed out in an earlier article, home sales are up for July, August, and September of this year over last year by 29%, 66%, and 100%, respectively.  But don't take my word for it.  If you are looking at homes online from California, Nevada, Arizona, Texas, or Colorado (or anywhere outside the Sequim and Port Angeles area), you can prove this to yourself.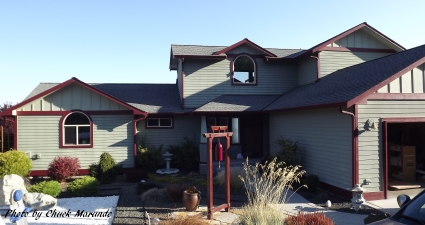 Buyers Find Out Homes Are Selling Fast
Here's how buyers find out that homes are selling fast even before they arrive to look at homes.  Buyers will use a very powerful online Sequim MLS and Port Angeles MLS search site, and typically they will use this site for several months before they arrive.  During the several months of viewing homes online and saving a short list of homes to look at, clients repeatedly discover that one to three homes on their list are sold before they arrive in Sequim.  And again the day before we go out to look at the shorter list, I typically discover that one or two of the remaining homes are also sold.
Homes Are Selling Fast – A Surprise?
It's really not a big surprise that homes are selling fast.  Retirees are all thinking very similarly about two things.  First, they are telling me they think home prices are at or near a market bottom, and second, they are also saying they think interest rates are going to be going up fairly soon.  The vast majority of retirees moving to Sequim and Port Angeles are feeling that now rather than later is the time to make their move.  Some are buying their retirement home one to two years before they expect to move to Sequim.
Homes Are Selling Fast and Inventory Shrinking
Sequim and Port Angeles is not the only area in the country where the inventory of the best homes is shrinking.  There is competition now in making offers, even here, and homes that are reasonably priced to begin with are now selling at full price.  Let's hope we are at the beginning of a real estate recovery with this evidence that homes are selling fast in Sequim and Port Angeles.
Last Updated on October 3, 2012 by Chuck Marunde