Hurricane Ridge is one of our national treasures, and with all this gorgeous sunshine, many of us will be driving up to hike Hurricane Ridge and take photos. It's only a 40 minute drive from Sequim through Port Angeles and into the mountains from there. The trails are very easy, and the natural beauty of the mountains and valleys reminded me of why so many of us love the Olympic Peninsula. You can enlarge these two photos, and I think you'll see what I mean about stunning beauty.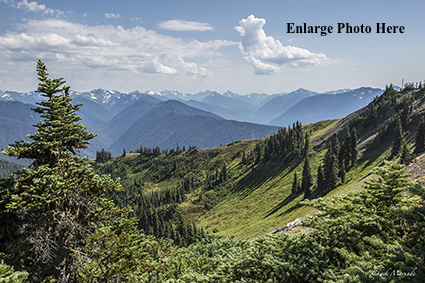 Hurricane Ridge Beauty
Getting out to see nature like Hurricane Ridge seems to re-connect us with something much bigger than ourselves and our individual problems in life. Looking at the majestic glory of these mountains and valleys, and the Strait of Juan de Fuca to the north, I always walk away refreshed and renewed for the week. Everyone I saw hiking had a look of delight on their faces.
Hurricane Ridge Hiking
If you come up during the spring or summer, by all means try to make this one of your afternoon sightseeing trips. Hurricane Ridge is well worth the trip.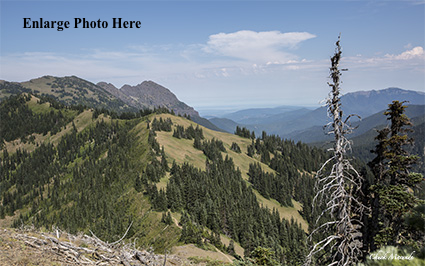 Last Updated on September 7, 2019 by Chuck Marunde