Logging on the Olympic Peninsula has been an important part of the economic activity, just as fishing was once a major force.  Logging has a fascinating history revealed in these old photographs.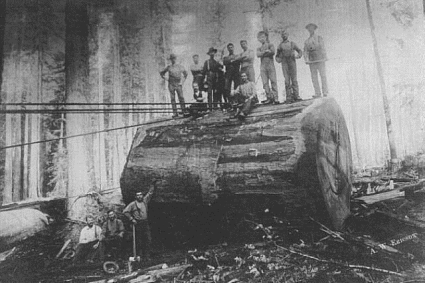 It's hard to imagine handling such massive trees and logs with such primitive equipment, but they did it.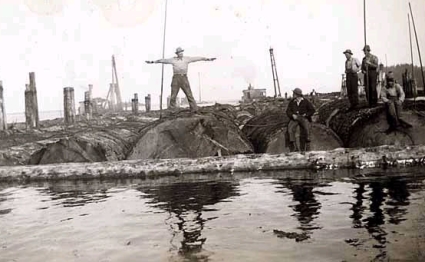 The size of these huge trees boggles the mind, since we so so few large trees today, even among our old growth forests in the Olympic National Park.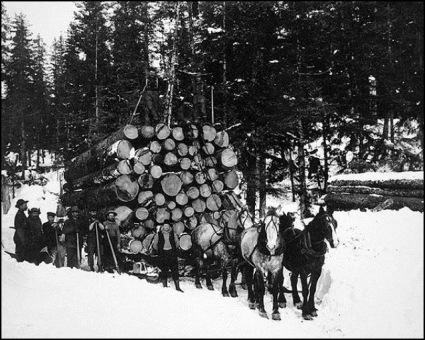 Logging on the Olympic Peninsula with axes and hand saws and sleds just seems overwhelmingly difficult.  We have some great museums in the area with more photos and stories about logging in the old days.
Last Updated on October 25, 2011 by Chuck Marunde