Private well testing is an important subject if you are buying land with a private well. You are not required to do any private well testing, but as part of your due diligence, you most likely will want to. Here I'll explain what is involved and how you can do this. 
Private Well Testing
We're very lucky in the Sequim WA area that we have some of the purest water in the world. We're two hours west of Seattle on the pristine Olympic Peninsula far from industrial pollution and far from huge housing developments, and the related commercial activities. Even though nearly all of us could say our private wells are so pure they need no filters or purifiers, I would still recommend that you do your due diligence and have private well testing done to be certain you will be drinking pure healthy water.
You can accomplish private well testing in three ways. First, you can hire one of our local well inspectors who will test the water flow or gallons per minute, and he can also collect a water sample and send it to a lab for testing. The professional labs will test for bacteria and nitrate, which is standard and which satisfies most people. You could pay more and get a detailed lab analysis. 
Second, if you are going to be local, you could go to the Clallam County building department to get a water sample container and then take the sample back and pay $25 for a bacteria and nitrate test. Third, you could order your own private well testing kit from a company like Culligan, which is what I'm showing you in these graphics.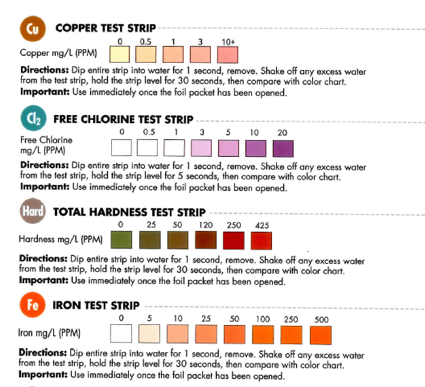 Private Well Testing with Culligan
If you choose to order the Culligan testing kit, you will find it is quite detailed, and you'll need to be prepared to do the extensive testing required, but there are detailed instructions that come with the kit. There will be two vials to collect the water, and multiple tests to do with one vial. The other sample you send to a lab, and they send you an email report of the results of the testing they do. And there is another test you will do with water and test strips. 
So you can see what is involved, I'm attaching a pdf of the Culligan instructions for Private Well Testing. While private well testing should be part of your due diligence when you buy a lot, let me just end by saying that the vast majority of people (like 99%) are content with having the water inspection company collect the water sample and send it to the lab. But isn't it nice to know you have options when it comes to private well testing?
Last Updated on September 22, 2019 by Chuck Marunde