What is the Sequim water situation? Are there Sequim water shortages? In light of the devestating drought in California, are there any concerns about water supplies in the Sequim, Washington area?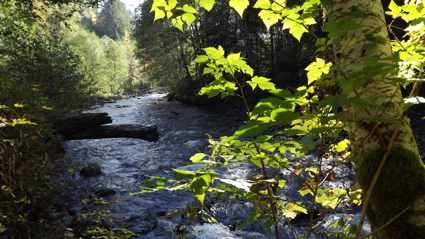 Sequim Water Shortages v. California
California Gov. Jerry Brown declared a drought emergency recently, and the water shortages are serious. The State Water Project, which halted 2014 deliveries, has never before reduced the allocation of its water to zero in its 54-year history. "It would need to rain and snow heavily every other day from now until May to get us back to average annual rain and snowfall. Even then, California still would be in a drought, because normally wet December and January have been critically dry — and follow a record dry 2013 and a dry 2012," said Mark Cowin, Director of the California Department of Water Resources. "We are on track for having the worst drought in 500 years," said Lynn Ingram, a professor of earth and planetary sciences at the University of California at Berkley.

Sequim Water v. Nevada
I lived in Nevada for 5 years when I served in the USAF, and since I left in 1994, the water level of Lake Mead behind Hoover Dam has dropped by 100 feet. Nevada, Arizona, and California, which share the Colorado water supply and Lake Mead, are all experiencing devastating water shortages, and the future does not bode well for water sources.
How is the Sequim water supply? We are very fortunate. We have ample water resources, and the water flowing out of the Olympic Mountains creates an endless supply of underground rivers flowing into the Strait of Juan de Fuca. I've been watching well logs in the Sequim area for 20 years, and the well inspections we have today show the water levels in wells the same as the original well logs taken 10 and 20 and 30 years ago. [Washington State has recently begun controlling water in some areas with a massive bureaucracy–see Sequim Water Management Rule.]
There are many reasons Sequim is such a popular final destination for so many retirees, and our ample Sequim water resources is one of them.
Last Updated on September 21, 2019 by Chuck Marunde