Sequim businesses are surviving this recession, and more than that, Sequim is thriving.  It's not front page news anymore that many businesses around the country are struggling, going out of business, filing for bankruptcy protection, and trying to hang on until the Obama economic plan brings us all back to the surface and steady growth once again.  Whether Obamanomics succeeds or fails, private businesses must creatively find ways to connect with customers and manage expenses until better days are here.  For small business owners, there is no pot of gold at the troughs of government programs.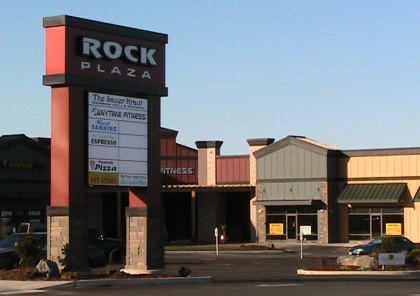 Rock Plaza is a great example of a businessman who believes in Sequim's economic future enough to invest by purchasing prime real estate and building the Rock Plaza mall.  While the mall is not yet fully leased, several businesses are thriving at the mall even in this economy.  Unfortunately, there is one casualty at the mall, and that is the Sauer Kraut Restaurant.  They closed their doors last month.  For many of us that is a disappointment.  The Sauer Kraut had a great ambiance and great food.  The owners are wonderful people.  I had lunch with a very successful professional Chef who had a full career in California.  He understands what it takes to run a restaurant successfully, and what standard expense and income ratios must be to run a restaurant.  His conclusion was that the overhead was way too much for a Sequim restaurant.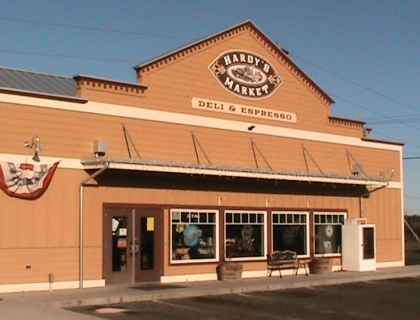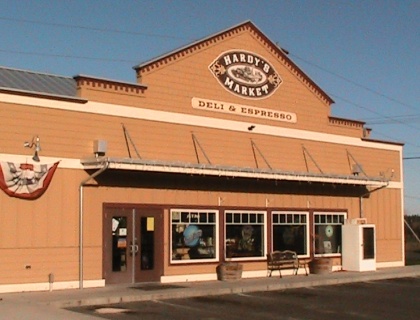 Hardy's Market in Sequim is an example of another success story.  Hardy's is a classy little Deli and Espresso store with a very comfortable lounge area with tables, sofas, and cable T.V.  They serve the best sandwiches in town (according to this author's taste buds), and the service is reminiscent of small town America, the kind of service we used to get when we were kids (a long time ago).
Sequim has a stable economy, in large part due to the large retirement population and the medical health industry that the retirement population supports.  Doctors, clinics, and various medical and dental services love the retirees, because that means a steady cash flow from the insurance companies.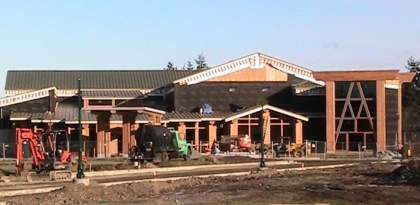 This also means that clinics and hospitals build beautiful and expensive medical facilities on prime real estate in Sequim.  Fifth Avenue is the hot street for medical facilities in Sequim.  In the photo above, the Jamestown Medical Clinic is under construction.  That's a good thing for the Sequim economy, especially in the dead of winter.
Sequim is a great place to live, a great place to retire, and the economy and real estate market are not only surviving but thriving.
Last Updated on July 27, 2012 by Chuck Marunde