Sequim foreclosure home for sale – One acre country home just outside of Sequim, Washington now in default and foreclosure and must be sold fast.  This is a fine two-story Colonial custom home with over 3,400 square feet, a 3-car attached garage with a very high ceiling, a glass sun room, a large kitchen with lots of custom built cabinets, and an unusually large laundry room just off the kitchen, which doubles as a mud room from the garage.  This home has  3 bedrooms, one den, and one extra room.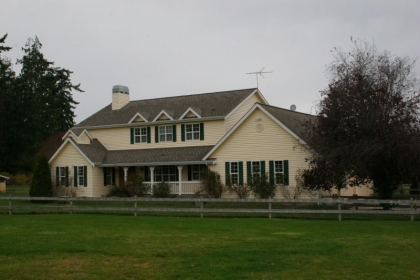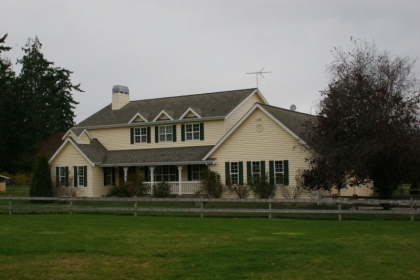 As the photos show here, this really is a beautiful home.  The yard and the house are looking a bit run down right now precisely because the mortgage is in default and will be sold at a foreclosure sale unless someone snatches it up at cost.  The sellers will net zero on this sale at $510,000.  Update:  Price just reduced by seller to $460,000.  Must be sold fast. This house was originally listed for sale at $699,000, but this real estate market has taken a toll on many sellers, and buyers now have the opportunity to walk in and pick this stunning property and home up for bargain price.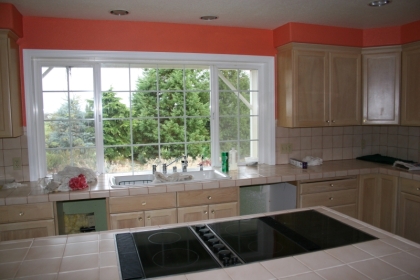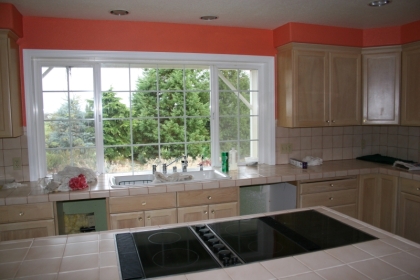 The location is great if you're looking for a country home.  There's something majestic about the look of this home when you first see it and every single time you drive by it.  I've been driving past this home since I first moved to Sequim in 1994.  I lived just down the hill on Ward Road adjacent to the Olympic Game Farm.  I believe every time I ever passed this home on Lotzgezell, whether I was jogging, bicycling, or driving my car, I always had to look at this home, which sits down Three Firs Lane and off Lotzgezell several hundred yards.  It has a majestic appearance that makes it stunning.  Maybe I just love a traditional colonial, or maybe this home is beautiful to everyone.  What do you think?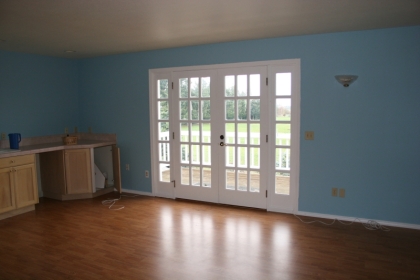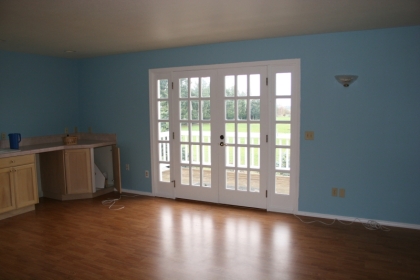 This home needs some tender loving care, but remember it is a foreclosure.  Now I've seen a lot of foreclosures for sale, and I can tell you this one is head and shoulders above the rest.  Most foreclosures are terribly run down and many in this market have been looted of fixtures and appliances by the prior owners.
To see more photographs and details on this home, go to Sequim Foreclosure Home for Sale.
If you have an interest in looking at this home, call me right away at 360-775-5424.
Last Updated on July 27, 2012 by Chuck Marunde