Sequim Real Estate Blog, the largest real estate blog in all of Sequim and Port Angeles, is now available on iPods.  If you have an iPod Phone or an iPod Touch, you can simply go to SequimRealEstateNews.com on your mobile device, and you will see all the articles with photos and links formatted just for your iPod.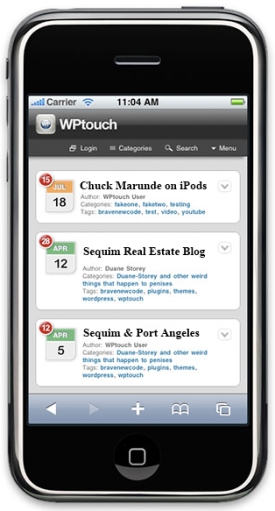 This advance is part of my continuing effort to bring all the best real estate news, market information, charts, photos, and MLS access to my clients no matter where they may be and no matter how they may be accessing the Internet.  And all of this is free to my clients and prospective clients.
Now you can read the Sequim Real Estate Blog on your iPod from anywhere.  Learn how to search the entire Sequim MLS and Port Angeles MLS on your iPod.
Last Updated on July 27, 2012 by Chuck Marunde