Sequim golf courses are one of the reasons so many retired professionals move to Sequim.  The Cedars at Dungeness is located in Sequim on the beautiful Olympic Peninsula in Western Washington, and is a gorgeous course as you can see in this photo.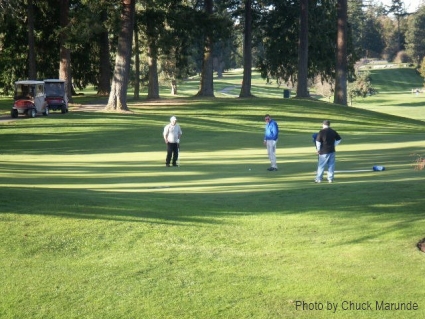 Sequim Golf Courses – The Best

This is definitely one of the best of the Sequim golf courses.  It is a year-round 6,610-yard, par 72, 18-hole Championship course.  It is actually the driest course in Western Washington, and that includes all the Seattle area courses.  This allows The Cedars at Dungeness to host a number of Pro and Pro-Am tournaments throughout the year.   Find out more at The Cedars at Dungeness and you can see the course by clicking on this course map below.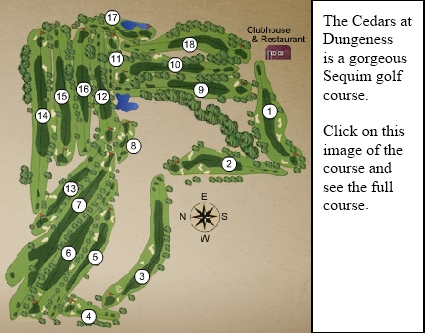 Sequim Golf Courses – A Directory
Sequim Golf Courses in the Rain Shadow

Sequim golf courses are in the famous Sequim rain shadow, so you'll enjoy sunshine while you play . . . most of the time.  If you're considering retiring to Sequim so you can play regularly at one of our beautiful Sequim Golf Courses, please take a look at this Sequim Waterview Home for sale.  Be sure to watch the video tour, because the owners give you their own tour of one of the most beautiful homes in the entire Sequim area.
Last Updated on September 2, 2019 by Chuck Marunde