Are you searching Sequim MLS listings to find your retirement home? Here's a quick quide to searching for your ideal home and putting together your short list of homes to view when you come to Sequim. First, wouldn't you want to use a Sequim MLS site that is 100% accurate and includes all the local listings?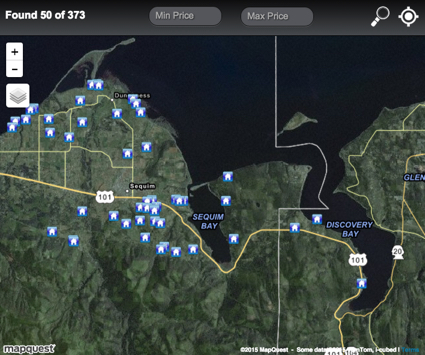 Sequim MLS and Accuracy
This is an important question, because many buyers are using Zillow, which is well known across the U.S. for its inaccuracy in thousands, if not millions, of its listings. I understand people like the look and feel of Zillow, but it is a pitfall of errors, and as a buyer you don't need to be looking at listings that are not actually for sale, listings that show grossly incorrect Zestimates, and homes that have wrong information. The level of mistakes in Zillow is legend now. If you want or care about accuracy, do not use Zillow.
I recommend a Sequim MLS site that has all of the local real estate listings, and the data is 100% accurate, because all the information is taken directly from the local listings agents' own files. This site is also designed to be very easy to use, easy to navigate, and you can search in several way, including by address, by numerous parameters, and you can search from a map. This site also shows you if a home is still an active listing or pending. In addition, if you see a home you want to know more about, you can simply email me at ChuckMarunde@gmail.com, and I will answer your questions about that home. You'll find this site at Sequim MLS.
You can use this MLS site anonymously if you want to, but if you want to save your favorites to create a short list of homes to view when you arrive, you will need to register so the program can memorize you selections and let you log in periodically to review, filter, save and delete homes from your list.
Sequim MLS and Both MLSs
We have two MLSs in the Sequim area, and all local agents put all of their listings in the Sequim MLS site above, but there are a few out-of-area listings that are not in the Sequim MLS, so I created a site you can use that will search the Sequim MLS with both the Olympic Listing Service MLS and the Northwest MLS. This site is at Sequim MLS Listings.
Last Updated on September 7, 2019 by Chuck Marunde