Sequim Realtor Chuck Marunde is getting some regional and national recognition for his real estate expertise.  Chuck will be one of the panelists at the largest real estate tech training session in the northwest.  The Seattle Real Estate BarCamp is a full day event in Seattle, and this event on March 3rd is the 4th annual event.
Sequim Realtor Teaching Seattle
Chuck will be addressing video production, including green screen editing, to more effectively market listings and connect with buyers in this real estate market.  The Seattle RE BarCamp is focused on technology and Internet techniques to move Realtors, mortgage reps, title and escrow companies, and other entrepreneurs who want to bridge the gap from traditional marketing techniques (that are not working very well anymore) to more powerful marketing tools moving into the future.  Who knew that a Sequim Realtor would be training Seattle Realtors?
Sequim Realtor Teaches Video Production
"I love sharing information about Internet marketing with other agents who are hungry to learn.  I've spent the last 15 years learning how to use the technology and these Internet tools to help my clients sell their properties and to connect with qualified buyers, and it works.  I'm thankful I started putting these systems into place many years ago, because my brethren who are in a traditional real estate brokerage and relying on print advertising and old marketing techniques are struggling to survive.  The Seattle RE BarCamp gives me an opportunity to share and learn from other top producing Realtors from around Washington, Idaho, and Oregon.  It's a lot of fun."
Sequim Realtor Offers Extensive Real Estate Background
Chuck started in real estate sales in Alaska in the 1970's, then went to law school and practiced real estate law for 20 years before coming full circle back to real estate sales and transactions.  Chuck is also the author of three books, including Buying and Selling Real Estate in the Rain Shadow (about Sequim real estate) and The New World of Marketing for Real Estate Agents.  Both books are available on Amazon.com.  As a Sequim Realtor, Chuck has a rare opportunity (with efficient technology) to publish his books and reach an audience outside this geographic market.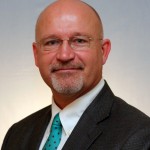 Chuck's success in blogging and in SEO (search engine optimization) as well as video production and Internet marketing has given him a national audience and national recognition as a real estate expert in this Internet marketing age.  One of his real estate blogs has over 900 articles for buyers and sellers.  Sequim Realtor Chuck Marunde is enjoying his practice even in this real estate market.
Last Updated on September 4, 2011 by Chuck Marunde