This Sequim water view property has been Sold.
This new listing has a Sequim water view plus a view of the City of Sequim.  If your personal preferences for a Sequim water view also requires the ideal floor plan, a single level, three bedroom home with a well equipped kitchen and a great master bedroom and master bath, then this home, which has been reduced to a very low price, may be your retirement home.
Sequim Water View Plus a City View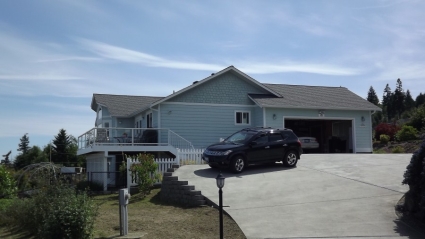 Sequim Water View and Ideal Retirement Home
This immaculate custom home was built in 2005 and looks like it is brand new.  Nothing needs to be done, just move in.  The vast majority of retirees who move to Sequim are looking for a single level home with a nice Sequim water view, three bedrooms and two baths, a modern kitchen and a functional floor plan.  They also want a home that is very comfortable.  The other thing the vast majority of retirees are looking for is affordability.  They want this ideal home at a great price, and this home has been reduced to the lowest price, essentially negotiated down to $299,900.  You won't find another home like this at this price.
Sequim Water View with Organic Garden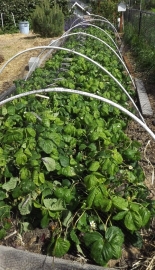 One of the attractions of this Sequim water view home is that it is a small lot with a low maintenance home, but it also has an organic garden.  Many who move to Sequim like the idea of having a small organic vegetable garden, but don't want to have too much landscaping work or too much gardening work to do.  But this garden strikes a balance so the time you do spend in your own garden is enjoyable, low stress, and very rewarding.
Learn more about this Sequim water view home with a city view at this link and for a showing call Chuck Marunde.
Last Updated on May 23, 2013 by Chuck Marunde