This Sequim waterfront property sold recently, and I thought you might enjoy a little story in color glossy images. Even though we live on a Peninsula surrounded by water, it is still hard to find a beautiful Sequim waterfront property like this.  This home was a year and a half in the design stage and one year in construction.  One of Seattle's top architect's designed this home.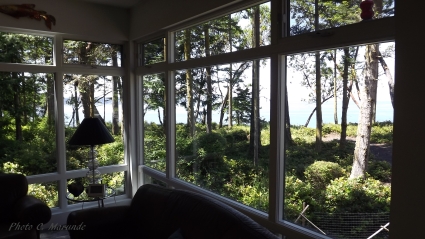 Sequim Waterfront Property
The site planning was pure genius as this home sits at an angle on a protruding high bluff and the floor plan and window design take full advantage of an extraordinary Sequim waterfront property.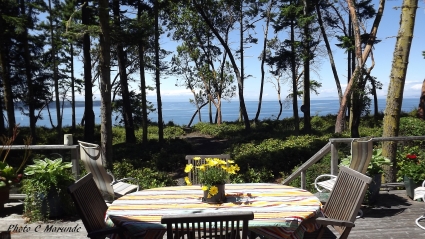 Sequim Waterfront Property
Attention to detail make the interior of this home not only comfortable, but pleasing to the eye at all times of the night and day.  Natural light fills every room during the day, and in the evening the recessed lights and fill lighting create a soft environment.  Dare I say a romantic aura?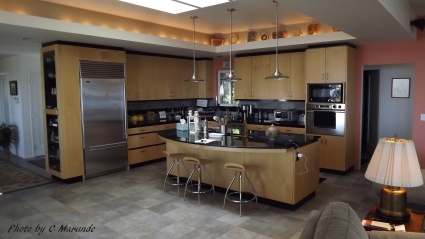 Sequim Waterfront Property
What if you had a waterfront view with a stable bluff and a panoramic view that would make anyone swoon?  This is it. Ships passing on the horizon as though in a live portrait, the Dungeness Lighthouse at the end of the spit, Mount Baker towering in the distance on a clear day, and the soft sound of waves greeting the beach below.  As you stand on the bluff holding a cup of Starbucks, an eagle flies by.  Did I tell you this is a true story?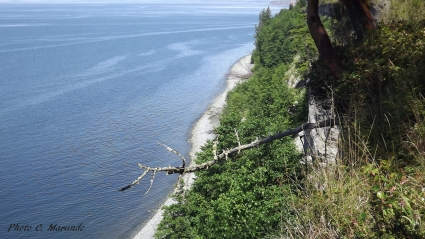 I'm pleased to share that I acted as the buyer's agent for clients from out of state.  If you'd like to learn more about this property or properties like it, call me.  I can't promise I can find you a Sequim waterfront property like this one, but I can try.