Sequim water view lots are one of our chief attractions on the Olympic Peninsula. We are surrounded by water, but that doesn't mean Sequim water view lots are a dime a dozen. They aren't. But we do have some stunning water views of the Strait of Juan de Fuca.
Sequim Water View Lots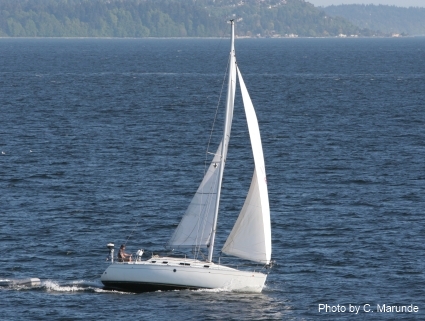 We have incredible water view lots, and some high bluff water view lots  from east of Sequim  to the west of Port Angeles.  Today a client called from Alaska to ask about a high bluff water view lot.  This lot happened to be west of Port Angeles just west of Joyce.  This client asked if I would walk the lot for him.  This is something I offer to do for my clients, and since he is in Alaska, he can't jump on a plane to see one lot that may not be what he is looking for.
Sequim Water View Lots
Here's what happened.  I told my client I would go walk the lot right away, and call him from the lot.  He loved that idea.  I drove from Sequim to this lot west of Joyce, a 45 minute drive.  I located the lot and got my client on the phone.  I said, "Okay, I'm your eyes and boots on the ground.  What would you like to know?"  I described the property, it's location and distance from Port Angeles, the water view and bluff stability, the neighborhood, the rainfall in that area, the driveway and the driving time from Port Angeles.  We talked about the clearing and excavation that would be needed to prepare for a site plan for their retirement home, the utilities, the well and septic, and the approximate costs of all these things.
This is the kind of conversation I like to have with clients, where I help them with valuable real-time information about Port Angeles or Sequim water view lots.
We already had talked about the cost of construction per square foot to build a home in this area, so this Alaska client became pretty familiar with what this lot looked like and what it would take to build a home.
Sequim Water View Lots or Port Angeles Water View Lots
I don't know how many other Realtors act as your eyes and boots on the ground, whether you are looking at Port Angeles or Sequim water view lots or buying an existing home, but I love doing this for clients, and they tell me it is immensely helpful.  If you need a better feel for the property than you can grasp from the online MLS photos and virtual tour, just give me a call or shoot me an email.
Come and see our Sequim water view lots.
Last Updated on May 26, 2012 by Chuck Marunde