This gorgeous Sequim waterfront property is now officially available.  This is not only a Sequim waterfront property, it is a Sequim beachfront property.  Sequim is famous for its Rain Shadow, and this home is near the center of the Sequim Rain Shadow, located just off shore from this home. 
Imagine this.  You walk out the back door, across the deck and down the ramp to the beach, and stroll on the beach with the Sequim-Dungeness Lighthouse in the distance, Sequim Bay and the beautiful Strait of Juan de Fuca singing quietly to your soul, and Mount Baker resting in all its glory on the horizon.  Now you have a taste of what it would be like every day if you owned this home.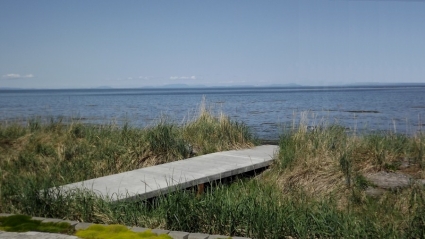 Sequim Waterfront Property Panoramic Waterview
Imagine this.  From most of the windows in this home you have a panoramic Sequim waterfront view spanning from Sequim Bay to the San Juan Islands to British Columbia.  Stand in the kitchen at the stove stirring your organic vegetables, and if you look up, you have a stunning Sequim waterfront in vivid live colors.  Pause while eating at the table, and you're looking at the Dungeness Lighthouse.  Turn your computer chair in your office, and you're looking toward Mount Baker.  Walk across your master bedroom, and you cannot help but stop to look at the tidelands (which you own).  What is it about water that gently encourages the mind, reduces stress, and uplifts the spirit?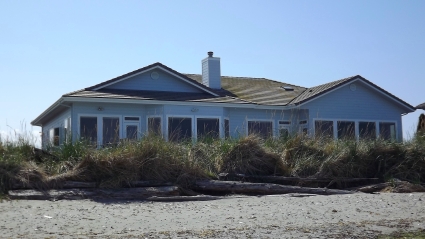 Sequim Waterfront Property in Closeup 3D
Imagine this.  You're enjoying dinner in the formal dining room on the opposite side of the home when you look out the window to see a gorgeous mountain view.  It is a rare thing to find a property with both a stunning Sequim waterfront and a majestic mountain view–both unhindered forever.  The mountain side of this property includes 70 acres owned by the 12 property owners of this private development, and this 70 acres is permanently to stay in it's undeveloped state.  It is beautiful and very green.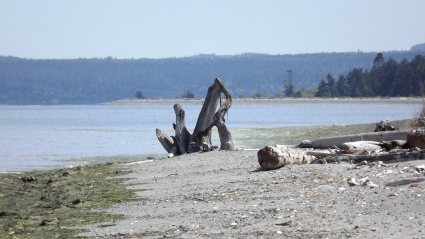 This home will not be on the market long.  That's my prediction.  You can look for a property like this for the next five years, and you won't find it.  Want to learn more?  Go to Sequim Waterfront Home and you'll see more photos, detailed information, and soon a real video tour will be coming online.  If you would like a copy of the special features not shown in the listing data, you can email chuckmarunde@gmail.com.  If you're looking for a Sequim waterfront property, you may have found it.  This Sequim waterfront property is brought to you by Sequim & Port Angeles Real Estate and Chuck Marunde.

Last Updated on June 13, 2017 by Chuck Marunde