I act as a short sale agent representing buyers from time to time, and it's the toughest job I have.  Short sales are very difficult to get through the bank approval process in the Sequim and Port Angeles area.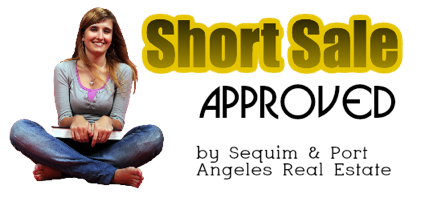 Short Sale Agent on Hold
I wrote an offer for buyers from Washington D.C. as their short sale agent 293 days ago, and we are still waiting for the bank to approve the offer that was accepted by the seller.  A big part of success in any short sale is the experience and competence of the short sale agent for the seller, or the short sale negotiator. If a listing agent acts as the negotiator, he or she better know what they are doing.  Few agents ever acquire specialized short sale experience necessary, and that is why I recommend a full time experienced short sale negotiator. In this case where we are still waiting after nine months, I asked the seller's agent to get her seller to approve bringing in a short sale negotiator, but that did not happen.  There are other variables as to why a short sale can drag out, but I always bring in one of the best negotiators in the country.  I pay the negotiator out of my commission, but it is well worth it. 
I wrote a series of articles about the Short Sale Process, which also explain why a short sale agent has such a difficult time getting approval for his clients.  These articles also explain why the short sale process is so difficult.
Short Sale Agent Success Story
I acted as a short sale agent on both the listing and selling end of a transaction that successfully closed yesterday.  It took 174 days from the date of the offer to closing.  That's still a long time, but without my short sale negotiator, we would not have closed yet.
Your Short Sale Agent
If you hire an agent to play the role of a short sale agent, do your research and make sure your agent knows how to do the job.  If you have an agent who is going to list your home for sale, get your agent to agree to hire a third-party short sale negotiator and to pay him out of the commission.  I cannot emphasize how important this is.  It's in your best interest to hire an experienced short sale agent who hires a short sale negotiator.
Last Updated on September 6, 2019 by Chuck Marunde