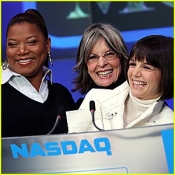 The uncertainties in the real estate market are part of a much bigger picture of concern for most Americans.   This has to be one of the most interesting, uncertain, and scary economic times we have lived in for a couple of decades.   Millions of Americans are looking for answers to difficult questions, such as:
1.   Is my retirement fund safe in the stock market (mutual funds)?
2.   Are my other investments in cash accounts and investment accounts safe?
3.   Should I convert more of my long term investments to real estate?
4.   What's going to happen to the mortgage market?
5.   What will the real estate market do in the next year?   Should I buy?   Should I sell now?
My opinion, for what it's worth, is that real estate is 100 times safer than mutual funds or stocks managed by strangers on Wall Street and largely controlled by exogenous variables over which you have no control.   Despite the craziness in the mortgage market, the government takeover of Fannie Mae and Freddie Mac, and the record foreclosures across the country, individual real estate owned by you cannot disappear, nor is it subject to the number one threat to your financial security.   What is that threat?  
I wrote about it in an article last December entitled, "Real Estate vs. Stock as an Investment."
Almost daily I see articles in newspapers around the country about more scandals, another stock brokerage, financial services provider, or mutual fund paying some extraordinary penalty or huge settlement for fraud, misrepresentation, or some other criminal violations. The Wall Street Journal reported on August 29, 2006 serious problems at Ameriprise, formerly known as American Express Financial Advisors. Securities America, an arm of Ameriprise, settled for $22 million dollars.   [Many firms are implicated in serious fraud or criminal violations, such as:]

AES, Duke Energy, El Paso, Merrill Lynch, Reliant Energy, Rite Aid, Parmalat, AOL Time Warner, Dollar General, PNC Bank, Cendant, Citigroup, Computer Associates, General Electric, ImClone, Peregrin, Xerox, Bristol Myers, HPL, JP Morgan Chase, Kmart, Lucent, MicroStrategy, Network Associates, Tyco, Enron, Global Crossing, Halliburton, Omnimedia, Merck, Qwest, Sunbeam, and there are many more, including major accounting firms and major stock brokerage houses. The losses associated with these companies is in the billions. These are losses suffered by millions of hard working Americans. These losses have nothing to do with a market that turned down. These losses have nothing to do with our economy or investing principles. These are losses people have suffered because of corporate and accounting fraud. How good does the stock market look now? Dell lost $50 billion dollars in market value in a single day, because quarterly profits did not make expectations. In the same day's news, KPMG was in court for the largest accounting fraud in U.S. history. How safe is your retirement fund?
Since I wrote that article almost a year ago, the stories have continued to come out of Wall Street almost daily.   It is absolutely astonishing.   There are so many of these types of stories, we have actually become nonplussed when a new story is published.   We don't even see them in the paper, and when we do, our eyes glaze over.
Update 1/5/09:   USA Today reports that "Some companies aren't just seeing their credit dry up.   Now they're losing their ticker symbols.   In the latest strain on companies already struggling to borrow, a swelling number are being delisted from stock exchanges.   This is taking the capital drought to a new level, because delisted companies may have even more trouble raising money. . . . This year, the New York Stock Exchange and Nasdaq Stock Market have delisted 129 companies for violating listing standards."   Struggling Comapnies Fall Off the Stock Map, USA Today, 12/19/08, page B1.
Consider that real estate cannot go "poof" and just disappear on you.   Neither can your home or your rentals fall off the end of the earth because of fraud.   We are also near the bottom of a 30-year historical low in mortgage interest rates.   Add to all of this one more extraordinary circumstance that is unique in time:   we are in one of the strongest buyer's markets we have ever seen.
This is the perfect storm, a convergence of numerous unrelated (and related) events, all powerful, all dangerous, all with the potential to create devastating results.   Where do you want your financial future?   Your choices are not going to give you warm fuzzies.   The choices are probably better thought of as the lesser of multiple evils.
The safest place to place your money, your investments, your future, in my humble opinion, is in single family residences.   If you are buying a home for yourself, that could be an existing home or a new home, maybe it's your retirement home.   Those are good choices, but I do not think the stock market is a   safe place right now for the average hard worker.   It's a place for sharks, speculators, and professionals.   Would you trust your entire nest egg, or even a large portion of it, with sharks, speculators, and professionals on the other side of the country?
Of course, as comedian Dennis Miller likes to say, "I could be wrong."   If you are a professional money manager, or Registered Financial Advisor, you are welcome to post a contrary comment here to help educate your clients and the public.
Last Updated on January 5, 2009 by Chuck Marunde