This Sequim home sold in five days from the date it went into the Sequim MLS (the Olympic Listing Service). If you've been looking online and have identified a particular Sequim home you like, it's important that you know what to do and exactly when to do it. Buyers no longer have the luxury of spending weeks thinking about whether to make an offer on a Sequim home.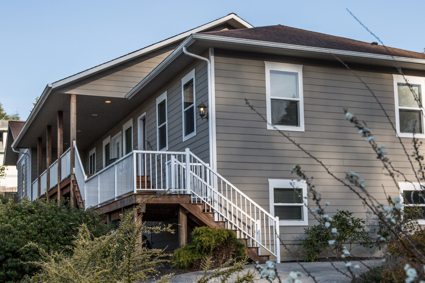 Sequim Home Sold in 5 Days
This is 3 bedroom, 2 bath home, 2,000 square foot home with a water view of the Strait of Juan de Fuca and only a five minute drive from downtown Sequim. It sold for full listed price at $323,000. This is the kind of home that so many retirees want. The listing agent did a good job marketing this Sequim home in two MLSs, and with a massive Internet marketing presence for buyers, and what no other Sequim Realtor has–a 3D Virtual Tour of the inside of this home so buyers could walk through the entire house on their computers in what is unquestionably the most accurate virtual reality for real estate that exists today. No wonder the home sold in 5 days. By the way, this online marketing system is mine, developed over the past 10 years and supplemented by 40 years of real estate experience. Buyers love it with all the free accurate information, and sellers who discover it love it too, because it connects with highly qualified buyers moving to Sequim.
Sequim Home
If you're looking online every day for your notion of the ideal home, I recommend you use my Sequim MLS, which has all the local listings and is 100% accurate. This site includes all Sequim and Port Angeles listings. The site is Sequim-Homes.com. It was designed and programmed specifically the way buyers want their MLS site, and it is powerful and easy to navigate. I created a series of Sequim MLS videos to help buyers find their perfect home in this challenging real estate market.
I'll help you filter homes, preview homes for you, and share honest answers about individual homes as well as the area and all the issues of concern. I hope you'll consider hiring me as your Sequim Buyer's Agent when you are ready to find your Sequim home.
Last Updated on September 6, 2019 by Chuck Marunde