A beautiful home just came on the market, and it's halfway between Sequim and Port Angeles, but still in the Sequim school district. This home has a Port Angeles address, but it is much closer to Sequim. It is 11 minutes from Costco in Sequim (6.8 miles), but it is 16 minutes from Safeway in downtown Port Angeles (9.3 miles). This beautiful home is what so many retirees are looking for right now, and because of the low inventory in the Sequim MLS, it is hard to find a home like this.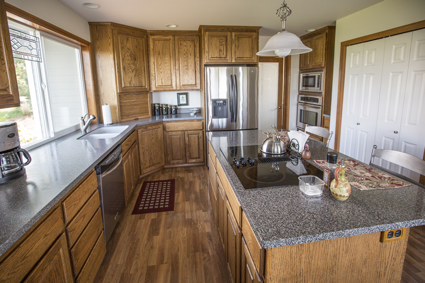 Beautiful Home
Here's the MLS description of this home: "Overlooking lush green fields with a water view on the horizon and located halfway between Sequim and Port Angeles, this is the ideal open floor plan, the perfect modern kitchen, and everything is on the main ground floor. The yard is low maintenance and the garage has a work bench. The laundry room is off the kitchen for convenience. There's a deck with a stunning view of the fields and Strait where you can grill your steaks and relax on your own little piece of Heaven." This really is a beautiful home.
Call or email me to see this home. Look at more photos and learn more at: Sequim Beautiful Home.
Last Updated on September 6, 2019 by Chuck Marunde