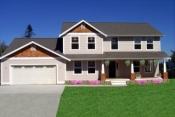 In Sequim and Port Angeles, there is one complaint I hear over and over again from people who had their property listed for sale with an agent at some point in the past.   I'm hesitant to share this, but I hear it so often, I don't think this is any kind of secret.   In fact, it seems to be something that many homeowners have experienced in the school of hard knocks.   Here is what many have told me, almost verbatim:
"I had my property listed, but all my agent did was put it in the MLS.   I never heard from 'him/her'.   Nothing happened.   No showings.   For six months."
It's a shame that such things happen, but this is not unusual around the country.   Getting a real estate license is not much harder than getting a driver's license.   Sure you have to take an online course and take a test, but let's fact it, just because someone has a license doesn't mean they have knowledge and experience to handle your biggest investment.   I'm part of a large nationwide network of professional Realtors, and this is a common theme around the U.S.
I had some clients recently who took a very intelligent approach to searching for property.   First, they did their due diligence to find an agent they thought had the requisite knowledge and experience to help them find their ideal property and negotiate the best price.   Second, only then did they start looking at properties.   Makes sense, doesn't it?   I think it does.   Of course, I am a Realtor, but I'm willing to be interviewed, and you're welcome to do your due diligence in looking at my background to see if I can help you sell or buy your next property.     I love helping people buy and sell real estate, and everything I have learned in 30 years of real estate (including 20 as a real estate attorney) is yours for the asking.
Last Updated on July 14, 2008 by Chuck Marunde