The foreclosure process of many homes around the country is being challenged because of allegations of wrongful procedures by financial institutions.  The federal government is conducting an investigation into Ally Bank's foreclosure process, and several large banks have put a stop to foreclosures while they examine their own foreclosure processes.
Foreclosure Process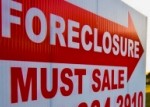 For Buyers who are thinking about buying a foreclosure, this could turn into a nightmare scenario.  As a Realtor I don't list foreclosures, but I do act as a Foreclosure Buyer's Agent, and in that capacity I owe my clients full disclosure on the state of the foreclosure market and the risks inherent in buying a foreclosure.  The process to foreclose a property is a statutory process in Washington [RCW 61.24].  When I was still practicing real estate law, I created a detailed checklist for the foreclosure process, and as you can see from this foreclosure process checklist, it is quite detailed and cannot be compromised.  [Read my article entitled  The Truth About Foreclosures and the foreclosure process.]
Foreclosure Process Under Investigation
The investigation into the bank foreclosure process is the result of revelations about how foreclosures are being handled.  Apparently at one bank, Ally Bank, one of the foreclosure administrators was processing an average of 8,000 foreclosure packages each month, or 45 foreclosure packages per hour for each 8 hour day, a virtual impossibility.
In private lawsuits (and class action suits) one of the challenges is that the banks foreclosing do not hold the original promissory notes, and therefore they cannot by law foreclose.  At least that's the argument.  It appears that Banks may have been playing fast and loose with the foreclosure paperwork and the foreclosure process.
Foreclosure Process Creates Market Chaos
What does this mean for buyers of foreclosures?  It means there are unresolved issues, such as:
1.  If you buy a foreclosure, if it is later determined that the foreclosure process was defective, do you own the house, or does the prior owner still legally own the house?
2.  Judges do have the power to reverse or remove a recorded document, such as your statutory warranty deed when you purchased the foreclosure.  Actually, you don't even get a statutory warranty deed when you buy a foreclosure.  It is a lesser deed that doesn't warranty your title.
3.  It is theoretically and legally possible that the prior owner would be put back in title, and that you would be evicted from the house.
4.  In the alternative, it is possible that the prior owner would be given some amount of financial compensation for their damages, and that you would be left in title.
5.  And it is possible that your title to the property would be defective, but that you would have a right to sue the foreclosure bank to get a clear title.  The problem is you may not be able to get clear title from them, which may require more litigation or class action lawsuits.
6.  It is very possible that to defend your title to your foreclosure purchase you would have to hire an attorney and begin writing blank checks to your attorney every month.  Litigation of this kind could easily reach $40,000 to $100,000 in attorney's fees.  Who wants to go there?
Is this likely to happen to all foreclosures?  Absolutely not.  Is it likely to happen to the foreclosure you might buy?  Probably not.  But the uncertainty of the foreclosure process as it is being challenged all over the U.S. makes this a risk that any buyer of a foreclosure must taken into consideration.  Now you know.
If you are in the market to buy a foreclosure, I strongly recommend you hire a Foreclosure Buyer's Agent.  As a Realtor and a prior real estate attorney who handled many foreclosures myself, I understand the foreclosure process intimately, and I understand how to protect my clients.  As I have written elsewhere, some of the best buys right now in the Sequim and Port Angeles area are listings in the MLS that are not foreclosures.  Many foreclosures are still overpriced, many are trashed, and many are not what buyers are looking for anyway.
I like my clients to be fully informed, and now you know about the defective foreclosure process.
Last Updated on September 1, 2019 by Chuck Marunde