What makes iRealty Virtual Brokers so different than other brokerages? Have you ever heard the phrase, "Like kinds attract"? I'm sure you have. In any business you will find that the people working there tend to practice with the same methods, the same philosophy, the same ethics, and even the same customer service and attitudes. This tends to be true in every company. Whether this is the result of "leadership down" or "like kinds attract," the result is the same. And this is true in every real estate brokerage, small or large.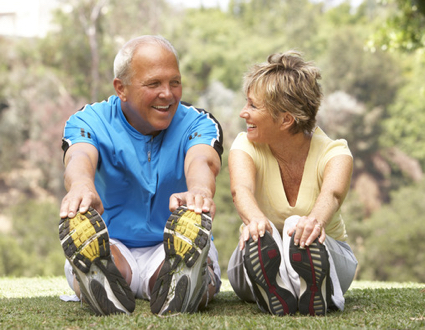 iRealty Virtual Brokers and the People
Daniel Binswanger is a broker at iRealty. Let's assume for the moment that Daniel is one of the smartest Realtors out there, which he is. What one quality sets him apart from the crowd? The answer is his un-compromised integrity. He is always professional. He's smart, he knows real estate, and he has integrity. But he is also intelligent, articulate, and a very pleasant personality. That makes him exceptional in the real estate industry. This is why he works with iRealty, and this is why iRealty is fortunate to count him as one of our brokers.
My own passion for the truth and integrity started when I was 14 years old (and that was a long time ago). It's how I conduct my personal and professional life, and it's how I have always conducted myself. Because of the way we treat our clients and the job we do for them, our clients are not just satisfied by the time they get to closing–they are giddy happy, like the people in this photograph above.
iRealty Virtual Brokers
The exciting thing about un-compromised integrity is that it creates the foundation for the entire business model, all our marketing, our customer service, and every single task we perform for our clients. It means no gimmicks, no exaggeration, and no misrepresentations. It means we put our clients at the center of everything we do, and their best interests are placed above all else, even our own commissions.
No Realtor can hang their license and work at iRealty unless they meet these exacting high standards. In the decades I've worked in the real estate industry, it has been true at almost every brokerage that anyone who has a heart beat can hang their license there. At iRealty our client's are at the center, and that changes everything we do, including the brokers we hire.
Knowledge of real estate, competence, and professionalism are all prerequisites to work at iRealty, but the ultimate filter is honesty and integrity. That's why we are a small brokerage. Not every Tom, Dick, or Jane qualifies to work with us. If you meet these iRealty standards, perhaps you would like to join us. We do intend to hire more brokers, but we are looking for brokers who believe and practice like we do.
iRealty is an exceptional brokerage, and we are doing things other brokerages haven't even dreamt of doing yet. Our technology and our Internet presence are lightyears ahead of the competition, and our in-house training and mentoring is unparalleled in the entire Northwest. If you want to learn more about how iRealty is setting the standards, email ChuckMarunde@gmail.com.
Last Updated on September 6, 2019 by Chuck Marunde