Buyers ask me about real estate prices and the question is, "What is a fair price in this market?"  As I show homes to retirees from outside the Sequim area, the concern they have when they find the ideal home is how much to offer.  They don't want to pay more than they have to, but they also don't want to write an unreasonably low ball offer that is a waste of time and seriously offends the seller.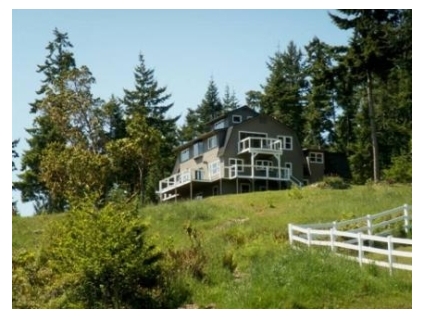 Real Estate Prices – Order Out of Chaos
The first point of reference when making an offer is the current listing price.  You may have heard someone regurgitate  a rule, such as, "Homes are selling for 90% of their listed prices, so you never offer the full listing price."  Oh really!  Suppose a listing price started at a reasonable listing price and was reduced to far below true fair market value for a quick sale?  Or suppose the listing was on the market for two years, and it is now a short sale and being offered at far below FMV?  Suppose it has been reduced to such a steal of a price that there is no doubt several other buyers are going to snap it up?
When it comes to real estate prices, some homes are listed well above a fair market value price (FMV), but others are listed right on target in this current market, and still others have been listed at a garage sale price for the quickest possible sale.  This points out that general rules on offering prices are not applicable for a specific home.  What you need is the full history on a particular home, how long it has been on the market, and an accurate understanding of the true comps in this market.  And watch out for listings that are priced with no differentiation for location.  For example, a home right on the busy freeway should never be listed at the same price as a similar home in a private gorgeous area far from the highway and noise.  If you were going to make an offer on the freeway home, you might offer 80% of the listing price, but the home in the quiet area might deserve a 98% offering price.  There are many variables, and you'll need to look at all of them to arrive at a fair offering price.  Only then will you be able to place a particular home in the context of current real estate prices.
Real Estate Prices and Reality

I just had a client call me this morning, a client I referred to another Realtor in the Puyallup area.  She asked if his advice to write a full price offer on a home was good, because she isn't sure about real estate prices right now.  I know this Realtor.  He is one of the most knowledgeable, professional and honest Realtors I have known in 30 years in this business.  He knows the market and he knows how to work for his buyer.  If he says the current listing price is so good the buyer should write a full price offer, there is no doubt in my mind he is right.  In following up on this, I learned this house is a steal at the current reduced listing price, and two other buyers are in the process of drafting offers.

Of course, generally in this market and in light of the chaos in real estate prices, we would expect to write an offer that is significantly less than the listing price, but be careful you don't get bad advise on how to write your offer.  Rely on a professional who knows the market and has a lifetime of negotiating prices.  Be careful about taking advice from friends.  Remember, while friends mean well, when you are sick, everyone is suddenly a doctor, and when you have a legal issue, everyone is suddenly a lawyer.  We know better.  Right?
Negotiate your specific home based on the relevant data and history for that home and based on real comps, not distant comps.  Real estate prices are all over the map right now, but be sure your offer is the right offer.
Last Updated on September 4, 2011 by Chuck Marunde