This beautiful Sequim property sold in only 4 days! That's quick for any Sequim property listed for sale, but there are some logical reasons. First, it is in a great location on 4.90 acres and only two miles from downtown Sequim. Second, it is a modern, fairly new custom built home.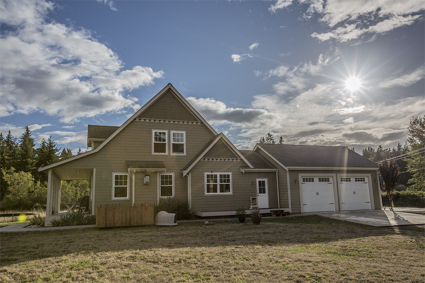 Sequim Property in High Demand
Third, it is a 3 bedroom, 2.5 bath home with all the main rooms on the ground floor and the two spare bedrooms on the second floor. This is the kind of Sequim property that so many retirees are looking for, and so when this one came on the market, I was pleased to be involved in selling it in only 4 days.
Sequim Property in the MLS
How do you search for your perfect Sequim property? I recommend Sequim-Homes.com, because I personally designed and programmed it exactly the way hundreds of Sequim buyers have told me they want an MLS site. It also includes 100% of the local listings, and the information is 100% accurate, because the source data is the listing agents' listings (unlike many syndicated MLS sites). It has the content and search capabilities buyers want, and it is easy to navigate.
And there's a bonus for buyers who use this Sequim-Homes.com MLS site. If you find a home on this site you want to know more about, you can ask Chuck Marunde by email or cell phone or text at 360-775-5424. I will even preview the property for you, send you more photos, and answer all your questions about the property, the area, and help you collect the information you need to make wise decisions about your future Sequim property.
Last Updated on September 7, 2019 by Chuck Marunde