You're looking at Sequim land for sale.  There are 743 lots on the market in Clallam County, which is mostly Sequim and Port Angeles.  Once you filter through that large inventory and narrow down your short list to a short list of one, you then have some due diligence to do.  More than homes, buying vacant lots is a risky business.  If Adam Smith were alive today, he would say something like, "When it comes to Sequim land for sale, the rule of caveat emptor doth apply."  In other words, buyer beware.
Sequim Land for Sale – The Good, The Bad and . . .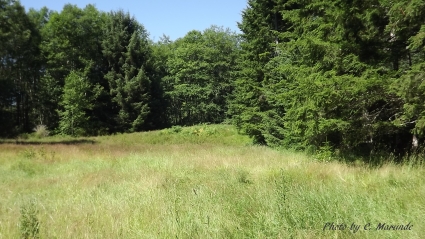 Sequim Land for Sale and Due Diligence
I showed a beautiful five acre parcel with a wonderful mountain view in an area that is near the center of the Sequim Rain Shadow.   Then I showed my clients some Sequim land for sale that was three times as many acres, and it too had a wonderful mountain view.  The first parcel was listed at $120,000, and the second was listed at $109,000.  Sounds like the second parcel is a steal, doesn't it?
What's the difference?  Would one seller really sell three times as much acreage for so much less?  Not in the real world, and that's where you and I live.  If it seems too good to be true, it probably is.  There's no such thing as a free lunch.  You know the sayings.  When it comes to buying vacant undeveloped land, the rule is caveat emptor.
A seller (and the seller's agent) might not tell you the land has no legal easement to a building site.  They might not tell you there's no legal building site because of wetlands.  They might not tell you there are no water rights.  They might not tell you the land is contaminated.  They might not tell you many things.  It could be they don't know.  Whether they know or not, the result for a buyer would be the same.  Disaster.  If you close and later find out you can't use the property, good luck suing the seller and the listing broker.  The last thing my retired clients plan to do in Sequim is get in a major lawsuit.

Sequim Land for Sale and Saving Grace
I created a Vacant Land Checklist many years ago (while I was still practicing law about 15 years ago), and you can read it here at Sequim Land for Sale Checklist.  I recommend caution and doing your due diligence when you get ready to buy vacant land.  Better yet, retain the services of a buyer's agent with the experience to know about the hidden traps.  Be especially careful about hiring an agent to represent you as your buyer's agent when that same agent also represents the seller.

You can use my powerful online Sequim MLS site to search for land that suits you at Sequim Land for Sale.
Last Updated on August 9, 2022 by Chuck Marunde