Sequim land for sale with a mountain view is not nearly as easy to find as one might think.  It's true that there is plenty of Sequim land for sale.  In fact, there are 726 vacant Sequim lots for sale in the Sequim MLS right now, which includes all Clallam County.  And of these 726 lots, the listing agents claim that 334 lots have a mountain view.  Okay.  Would you believe some have a peek-a-boo mountain view, or a mountain view that is partially blocked by trees or houses?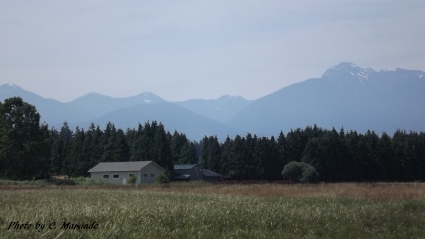 Sequim Land for Sale with a Mountain View
The reason I am excited to share this particular Sequim land for sale is because it does have an fantastic panoramic mountain view, and this is one of the rare mountain views available on beautiful flat land in a gorgeous area where other nice homes have been built.   This property is about 4 miles from downtown Sequim to the northwest.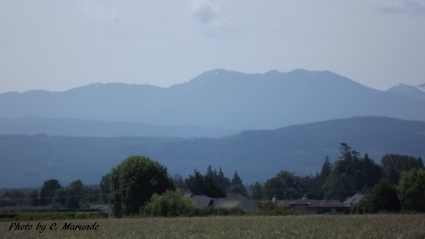 Sequim Land for Sale with Animals
This is five acres of pristine property, and the covenants allow animals (horses, cows, sheep, or Llamas).  The mountain view is panoramic, although you can't see the full mountain view from these photos, and this is a mountain view that is essentially unhindered forever.
Sequim Land for Sale – Fields of Green
The soil on this land is extremely rich.  It has been grazing and farmland for a century and never used for anything else.  If it's an organic garden you want, you've definitely found the right land.  This location also gets lots of sunshine.  Not only are we in the open with nothing to block the sun all day, but we are near the center of the Sequim rain shadow or Sequim blue hole as it is often called.  We literally get one third the rain fall of Seattle and yet we are just across the Strait of Juan de Fuca.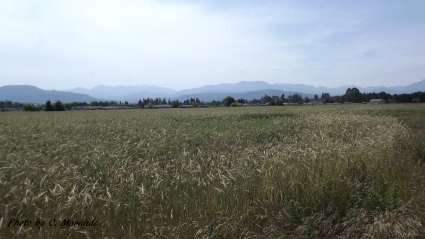 At the peak of the market one of these lots sold for over $200,000, and I sold one in 2009 for $140,000.  But those lots did not have wells already drilled.  The well is already drilled, so at $125,000 this property is priced to sell and it will fairly quickly.  Five acres like this is extremely rare in the Sequim valley.  You can learn more about this land at Sequim Land for Sale or email me at chuckmarunde.com.
Last Updated on August 15, 2022 by Chuck Marunde