The price of Sequim lots has dropped in this recession more than homes.  The price of Sequim lots are determined by supply and demand, and while demand dropped precipitously when the recession hit, supply had grown dramatically.  A couple of developers flooded the market with new lots right at the peak of the market, and several of those developments have been foreclosed upon.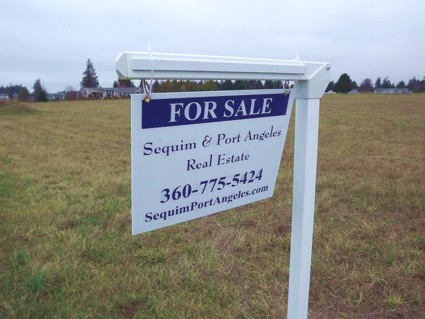 Sequim Lots at Big Discount
Three one acre lots almost precisely between Sequim and Port Angeles (about 7 miles from the city of Sequim) and still well within the Sequim rain shadow, have just been reduced in price from $75,000 each to $49,000 each.  This is a great location with a nice view of the Olympic Mountains.  At this price, you might just want to buy all three lots.
Sequim Lots in MLS
Learn more about these lots at Sequim lots for sale. Update: This lot has been sold.
Last Updated on September 19, 2019 by Chuck Marunde