This Sequim waterfront property is coming on the market soon.  You can actually walk out your back door and down a few stairs and be standing on the beach.  You can sip coffee or tea (or wine?) on your deck and breath the fresh salt water air.  If you prefer, you can stay inside and see this gorgeous view from your dining room table, from the kitchen, from the living room, and from the master bedroom.
Sequim Waterfront Property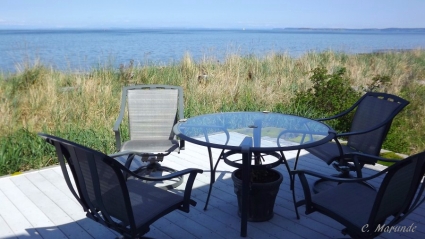 Sequim Waterfront Property
This home was built with a custom design for this location to take advantage of the water view.  Not very many Sequim waterfront properties can boast the stunning views from almost every room, nor can most homes boast the quality of construction and the quality of materials used to build this home.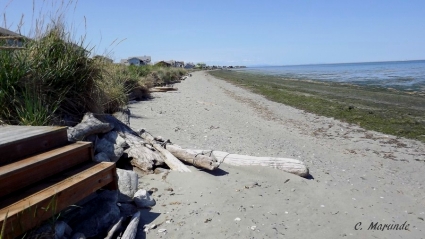 Sequim Waterfront Property
The best of the best Sequim waterfront homes do not last long once they come on the market.  This home is one in a thousand.  They don't make Sequim waterfront property like this anymore, and having a beachfront home that is so close to the Sequim rain shadow is a bonus.  The center of the Sequim rain shadow is right off the shore of this home.  Where else are you going to find a gorgeous Sequim waterfront property near the center of the Sequim rain shadow?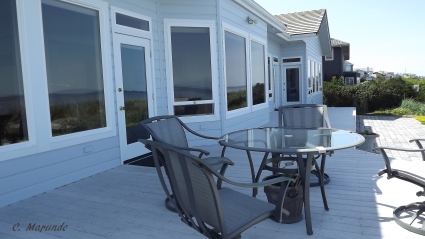 As soon as this home is listed and officially on the market, I will post more photos and details with a link to the MLS, but if you are in the market for a luxury Sequim waterfront property, may I suggest you call me now?
Last Updated on May 8, 2012 by Chuck Marunde