This could be the perfect water view home Christmas present. Who buys a beautiful bluff property with walking access to the beach and a dock with a two story log home thrown in as a bonus? Probably someone who loves his wife more than money. And need I remind you that Christmas is around the corner?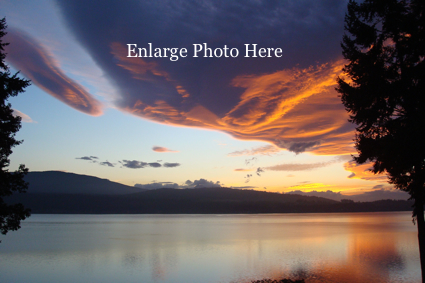 Water View in Sequim
What if you could live with this water view? Seriously, how much is your ultimate happiness and contentment worth? Granted, it only looks like this every day . . .  I mean it only looks like this every day there is a sunset with the clouds in this exact position. This incredible property is a medium bluff East Sequim Bay property, and it is coming on the market next week. 
Water View Log Home
A Sequim log home with a stunning water view is not for everyone. A walk along the beach is not for everyone. Walking along the shoreline with water gently lapping the sand is for romantics. Kayaking the bay is so relaxing. Enjoying a cup of Starbucks with a sunset like this from the deck is a piece of Heaven. This is a rare water view property. Learn more about this home next week as I get it entered into the MLS, one of the most beautiful Sequim Bay water view properties on the Olympic Peninsula.
Last Updated on November 23, 2013 by Chuck Marunde