Home security is a very important subject, and we all know we should secure our homes. We know that, but the vast majority do not. Why not? It's a bit complicated and confusing, right? Of the hundreds of systems out there and with all the advertisements on cable television and satellite and even on Youtube ads, all claiming to be the best, which one do you choose? This article will share lessons from the school of hard knocks on home security. I've spent years studying home security and trying various systems, and that also means I've spent thousands of dollars trying to narrow it down to a reliable system. Today for the first time, I'll share my experience and suggestions, although I do not pretend to be a security expert by any means. I have, however, learned a lot from security experts, and I've learned how any homeowner can substantially improve their home security system, especially if you don't have one.
Home Security is Not Optional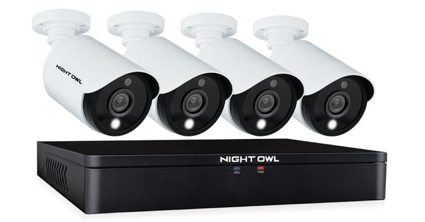 Do I need to persuade you that you need a home security system? I seriously doubt anyone doesn't know the importance of having some kind of reliable home security system. You wouldn't drive your car without insurance, not because you think you will get in an accident, but because if you did, it could be a nightmare scenario if you weren't insured. Yet 1/3rd of every California driver is uninsured. Go figure!
Who wants to wait until their home is broken into and precious keepsakes are stolen and gone forever. The police can't help if you didn't see the burglar. The police are likely to ask, "Do you have a photo or a video of the thief?" Of course, if you have no security system, you will have nothing to share with the police. Pause for a moment please so you can feel the agony, the negative emotions you would experience if your lifetime precious items were stolen, jewelry, cash, computers, iPads, your lawn mower and weed eater, your backup generator, your tools, your big screen monitor, your small safe, your guns, and so on. All gone forever. Do I have your attention now? Would you buy a home security after that, or would now be a better time to secure your home? (more…)
Possibly Related Posts: