Would you buy a home if you knew you could never sell it? Probably not, but people do it all the time. Of course, they don't buy their retirement home saying to themselves, "We will never be able to sell this home," but maybe they should be asking, "Is this Sequim home sellable some day?" [This first paragraph is from Chuck Marunde's book, Sequim Real Estate: A Buyer's Guide.]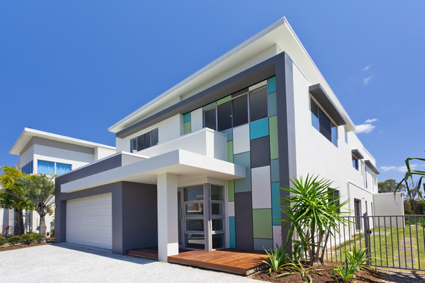 Buy a Home You Love
There are several homes on the market that haven't sold yet, even though they've been on the market for a very long time, i.e. years. That doesn't always mean there is something wrong with them. It may be a unique and expensive home that is waiting for the right qualified buyer. But there are homes that do have a design or location or features that turn buyers off, and some sellers have given up and taken their homes off the market altogether. They did not buy a home they could sell. When building a home, one should also think about sellability.
Buy a Home Others Will Love
Perhaps a couple of examples will help make the point. I know a man who decided to build a fine custom home and sell it. It was his first home as a home builder. He wanted to build a custom quality home that would be impressive and beautiful. So he built a three story luxury home with the garage on the first level. The stairs to the second floor led to the kitchen and living room, and the master bedroom was on the third floor. The laundry room was on the first level, and there was no elevator. The home was initially priced above $600,000. No buyer wanted it. Can you imagine carrying laundry from the third floor down the stairs to the first floor and then back up? And groceries had to be carried up the stairs from the garage to the kitchen. This gentleman had a home that could not be sold.
Another couple built a home that was designed for the wife, who had hip problems. She wanted to be able to take no more than one step to reach the opposite counter in the kitchen. The result was a very narrow galley kitchen no one wanted years later when they needed to sell. 
But there are many other examples. Weird floor plans and driveways so steep you are afraid to use them once. And generally people don't move to a rural area like Sequim because they always wanted a modern contemporary home. Good luck selling one of those. Whether a person decides to build a home or buy a home, it is really important, especially when you are old, to be able to sell your home to another younger buyer.
When you are ready to buy a home, always think about selling that home. Buy a home you can sell.
Last Updated on September 7, 2019 by Chuck Marunde