Sequim home builder Rick Anderson has done it again.  This beautiful Sequim custom home was just completed on schedule and within the guaranteed contract price.  But then Rick has built over 400 homes in the Sequim and Port Angeles area since 1981, and with the best project manager and crews, Rick has a stellar record of completing homes within the construction time period of six months.  This home was completed in under five months.
The reason I write so enthusiastically about this Sequim home builder, Rick Anderson, is because what he does is not the standard, and how he works with his clients is not the standard.  His standards are so much higher than other builders, I wish more retirees could know all that goes on behind the scenes of the home building industry and on a building site during construction.
Sequim Home Builder Quality
Here's a dirty little secret:  All custom homes are not built with the same quality.  In other words, every Sequim home builder is not the same.  As a Realtor I have learned from home builders and contractors how to look for quality and how to examine a home under construction.  When your eyes are opened and you begin to discern the differences in materials and workmanship, a whole new world opens up.  The difference in quality and workmanship of this Sequim home builder is far ahead of the crowd of builders out there.  What amazes me is that his contract price per square foot is so often less than other Sequim home builders, but retirees don't typically know how to do an apples vs. apples comparison with contracts and specification manuals.
Sequim Home Builder Completes Home in Less Than 5 Months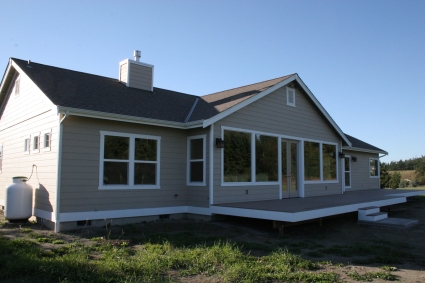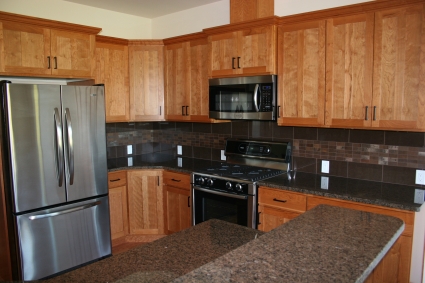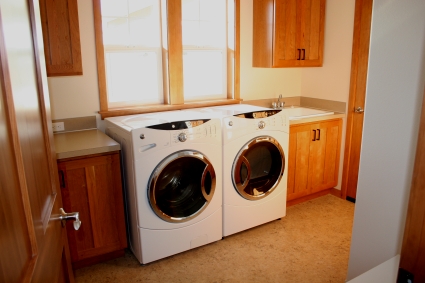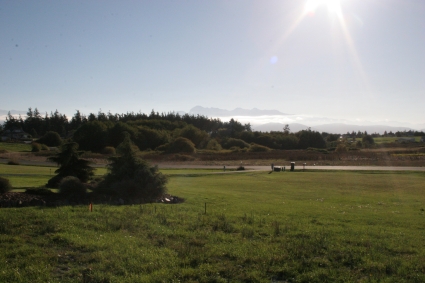 Sequim Home Builder Has Highest Customer Satisfaction
I've known many home builders and how they manage their projects and how they contract and work with their clients.  Rick Anderson wouldn't sleep at night if he did not continue to build quality and give every single client honesty and integrity throughout the project.  Rick Anderson does have a website where you can look at home plans, photos, and read articles and testimonies at RickAndersonHomes.com.  I know this builder and I unabashedly recommend him as your Sequim home builder.  In fact, I am planning to have him build my own home.
You can see more photos of this beautiful home following the entire construction from beginning to end at RickCrimmel.com.
Sequim Home Builder and Price Per Square Foot
Retirees still are having their homes built in the Sequim and Port Angeles area, and the main reason is that they can't find a retirement home that is the ideal floor plan and quality of home in the location they want.  In the current market you can probably find an existing home at a price somewhat less than the price per square foot of building your ideal retirement home, but . . . what price do you put on living in the perfect custom home for the rest of your life?  If you're custom home cost $40,000 more than an existing home for sale that wasn't exactly what you wanted, would it be worth $40,000 to have your dream home for the rest of your life?
Photos by Chuck Marunde taken with the permission of Sequim home builder Rick Anderson.
Last Updated on September 2, 2019 by Chuck Marunde