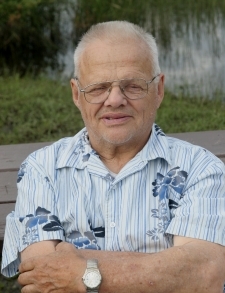 Sequim home builders are different in a 100 ways.  They draft substantially different spec manuals, their bids are calculated with different formulas, and project management varies dramatically.  To the public or to a retired couple planning to build their retirement home, Sequim home builders all look the same, but they are not.  (More in a later article about these dramatic differences and the implications for retirees.)
While they are substantially different, all home builders must abide the same question from 95% of all potential clients.  What is the one question that almost every single person asks all Sequim home builders in their first conversation and often in the first 30 seconds?  Can you guess?  If you were building a home and shopping for a builder, what would be your first question?
"How much do you charge per square foot?"
This is the first question out of  most people's mouths when they first talk to  Sequim home builders, and this is the question asked before any information is shared about the house, the architectural plans, the quality of materials to be used, the building site, or the size of the home.
It may be obvious that I believe this question is not the best way to start a conversation with a contractor.  Why not?  Asking a contractor how much your home will cost per square foot as a starting point in your first conversation is a bit like walking into your Costco and asking the card checker at the front door how much your groceries are going to cost.  Try that sometime and see what kind of response you get.  It could be interesting.
Builders will bite their tongues when they hear this question and politely ask a few questions in return.  Before Sequim home builders can even begin to quote a price per square foot, they need to know what you intend to build.  What size, what type of materials and what quality of materials?  Will your lot require additional excavation and more concrete foundation work than a flat lot?  What heating and cooling system do you want?  What type of flooring will you have installed, and what about kitchen cabinets, appliances, and siding and roofing?  A good spec manual is a dozen pages or more.  How can a builder shoot from the hip without knowing what you want any more than a Costco clerk can tell you as you walk in the door how much your groceries will cost?
How do I answer the question, "How much do Sequim home builders charge per square foot?"  I like to say, "The price per square foot ranges from $65 to $300.  Where do you want to be?"
Want to find out who the best Sequim home builder is?  Call me for a free consultation on building your home.  Gathering information and doing your due diligence could save you a lot of money and stress, and the right builder will build your retirement home the way you want it without surprises and cost overruns.
Last Updated on July 27, 2012 by Chuck Marunde