Why would a Sequim real estate attorney become a Sequim real estate agent?  There's a very good reason, actually several reasons, and I'll share them here.  I think there are some misconceptions about what it is like to be an attorney, and I know there are misconceptions about what it is like to be a Sequim real estate agent.
Sequim Real Estate Agent First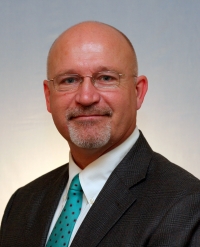 Attorneys generally are poor salesmen.  This is also true of engineers and accountants.  The personality and mindset of an engineer, an accountant, or of an attorney is at the opposite spectrum of the personality and mindset of a salesman.  A salesman has a different set of skills at the very core of who he is.  Attorneys learn to be diplomatic with words and phrases to make their point, but trying to sell a customer a product or service is quite different than trying to impeach a hostile witness or persuade a jury in a closing argument.  The proof is seen over the last 20 years as many attorneys tried to transition into real estate sales around the country, but have failed miserably.  As has been said before, "You can't teach a cat to bark."
So how is it that this attorney learned to bark?  I actually started in real estate sales and became an associate broker in Fairbanks, Alaska first back in the 1970s.  It was then that I knew I loved real estate, and I wanted to know more about the details of a transaction, including contracts, negotiating, and so much more that brokers and other agents could not explain.  I decided to go to law school at Gonzaga in Spokane and specialize in real estate.  I did that and practiced law for 20 years.  My Sequim law practice focused on real estate law and real estate transactions.
Sequim Real Estate Agent Adviser
My law practice became very successful, because I was the only attorney who specialized in real estate in Sequim and Port Angeles and had real estate experience as a broker.  I became an adviser to many Sequim real estate agents and brokers (every time I say Sequim you can include Port Angeles too).  I became the attorney many top producing Sequim real estate agents turned to when their transactions were in trouble.  I was good at saving transactions, working through what often appeared to be a total impasse between buyers and sellers.  My personality is well suited for negotiating.  I'm an easy going and soft spoken person, but I'm very assertive and persistent, and on a personal level I am told by many over the years that I'm a persuasive an effective negotiator.
While my Sequim real estate law practice was one of the busiest in the county, and while I loved working with my clients (all wonderful people), I tired of a broken justice system that no longer cared about a simple concept called, "truth."  I had many court appearances and trials in 20 years, and I found it more than disconcerting that attorneys regularly lied in the courtroom.  (I know, you're surprised!  Imagine attorneys lying!)  And with all due respect to my friends who still sit on the bench, I tired of watching judges go along with games that attorneys play to the detriment of good people who often lost in the "injustice system."  You might guess that I never was part of the "good ol' boys" network.  But my love for real estate kept me in the game for 20 years, until it became obvious to me that I would probably enjoy my work and life more if I focused on real estate transactions as a Sequim real estate agent.  I realized that I could still use all the knowledge and experience I had gained as a real estate attorney for the benefit of my clients, but I could work in a much more positive environment in win-win situations.

Sequim Real Estate Agent Again

So I came full circle back to where I started . . . in real estate sales and transactions.  While it would be an unusual transition for a typical attorney to move into real estate sales, for me it was a natural transition coming back to my first love–real estate transactions.  I've spent 30 years now in real estate, so I'm quite at home with the details and nuances of  real estate transactions, but I also love writing and technology.  And I love marketing and sales.  I enjoy using the Internet, and I appreciate how the Internet has given consumers more power than ever.  It's such a great tool for buyers who want to search for property and do their due diligence online on virtually any subject.
I love working with my clients, who frankly are all incredible people.  It certainly helps that I've handled thousands of real estate issues and hundreds of transactions.  Buyers from all around the country are hiring me as their Sequim real estate agent, their Sequim buyer's agent, and I am as busy as I have ever been, even in this market.  I'm enjoying my work every single day, and I'm thriving.

Now you know how it is that a real estate attorney became a Sequim real estate agent.

Last Updated on July 27, 2012 by Chuck Marunde